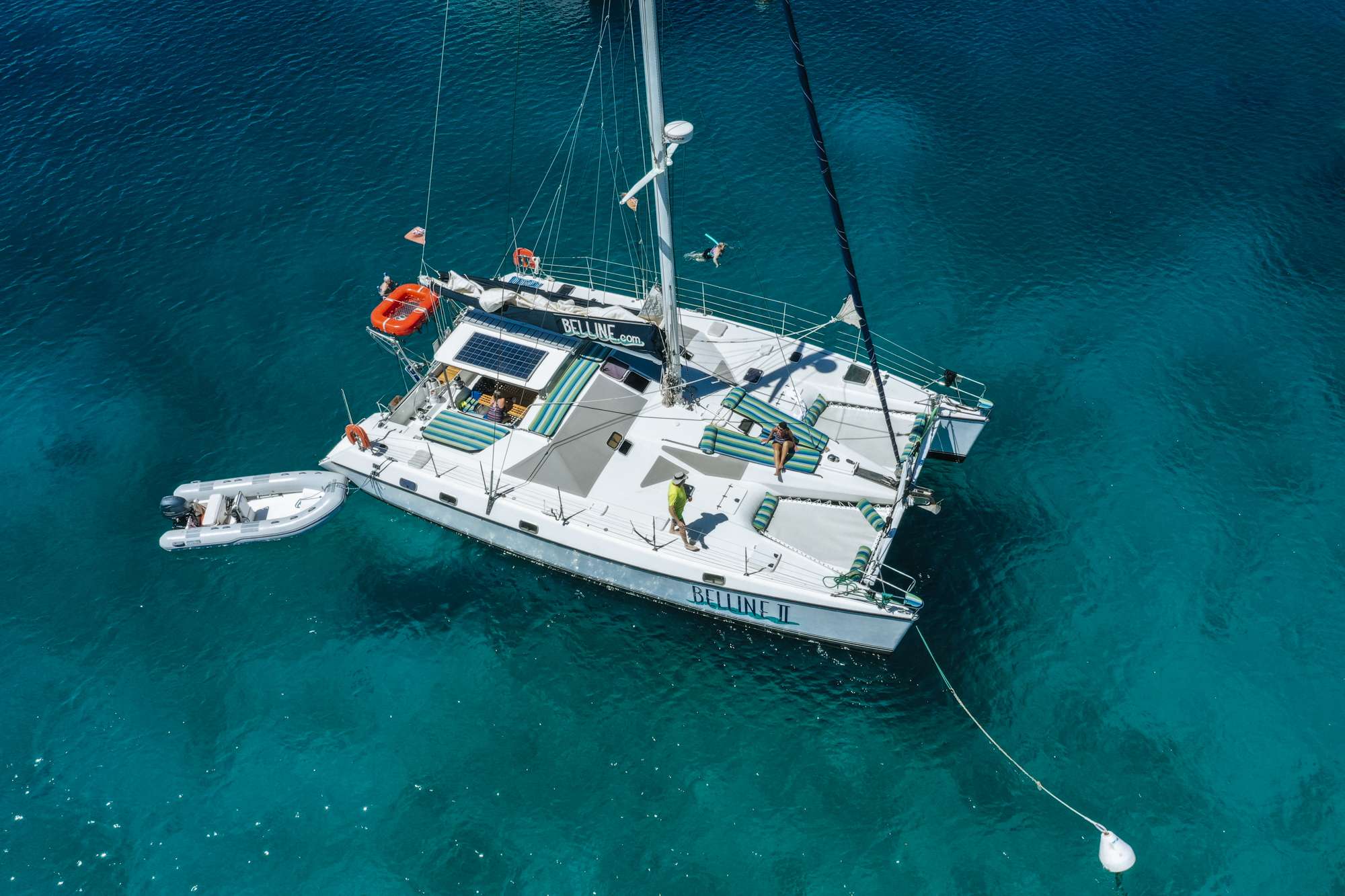 Sailing on Catamaran Belline II is like a magic carpet ride...

"On a cloud of sound
Any place it goes is right
Goes far, flies near, to the stars away from here... "
(Steppenwolf)

Her two hulls give space... speed and stability

Leave your stress, traffic jams, gotta-do's, hafta-do's and if you wish even your cell/mobile/wifi/keepintouch-devices behind and experience the richness of a lonely island, a quiet bay, a deserted beach on the fully equipped yacht.

Diving... off the yacht and into crystal clear, warm waters, blending into the world of stunning underwater playgrounds, showing the fish your big grin.

Enjoy the unspoiled beauty of the most fascinating reefs still alive in the world today. Or even blow the first bubbles under water with your own PADI dive instructor.

During your sailing cruise you can enjoy all the on-board toys and top your vacation experience with our wakeboard, double seated kayak, fishing rods, aquanaut and much more activities tomake your sailing holidays a great success!

We love eating, so we love food - and we love to cook! We are devoted to enjoying preparing new and different meals as well as the classic, traditional dishes. You will see how we can surprise you.

Belline II is perfect for a sailing vacation with both, friends and family. It's Sun and Fun. Who knows, maybe soon you are sitting on deck with a cold drink in your hand! (and a big grin!)!!!
Salon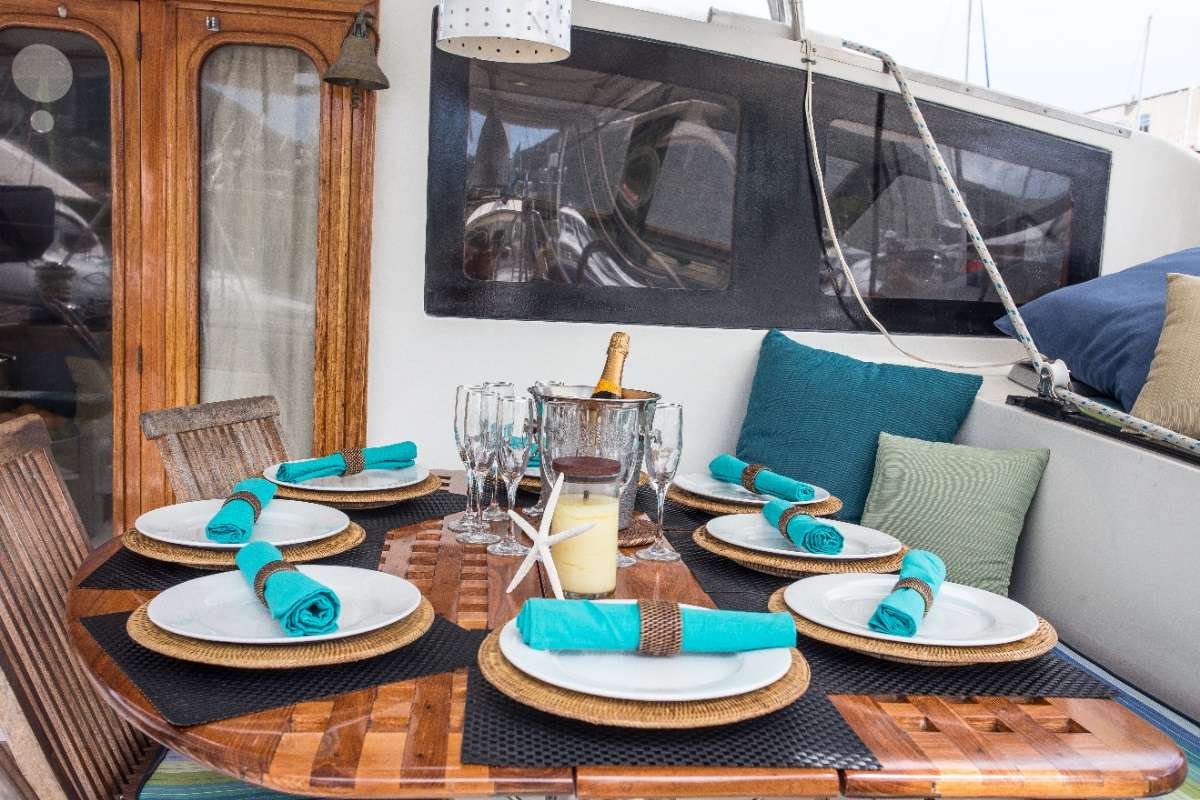 Comfy and bright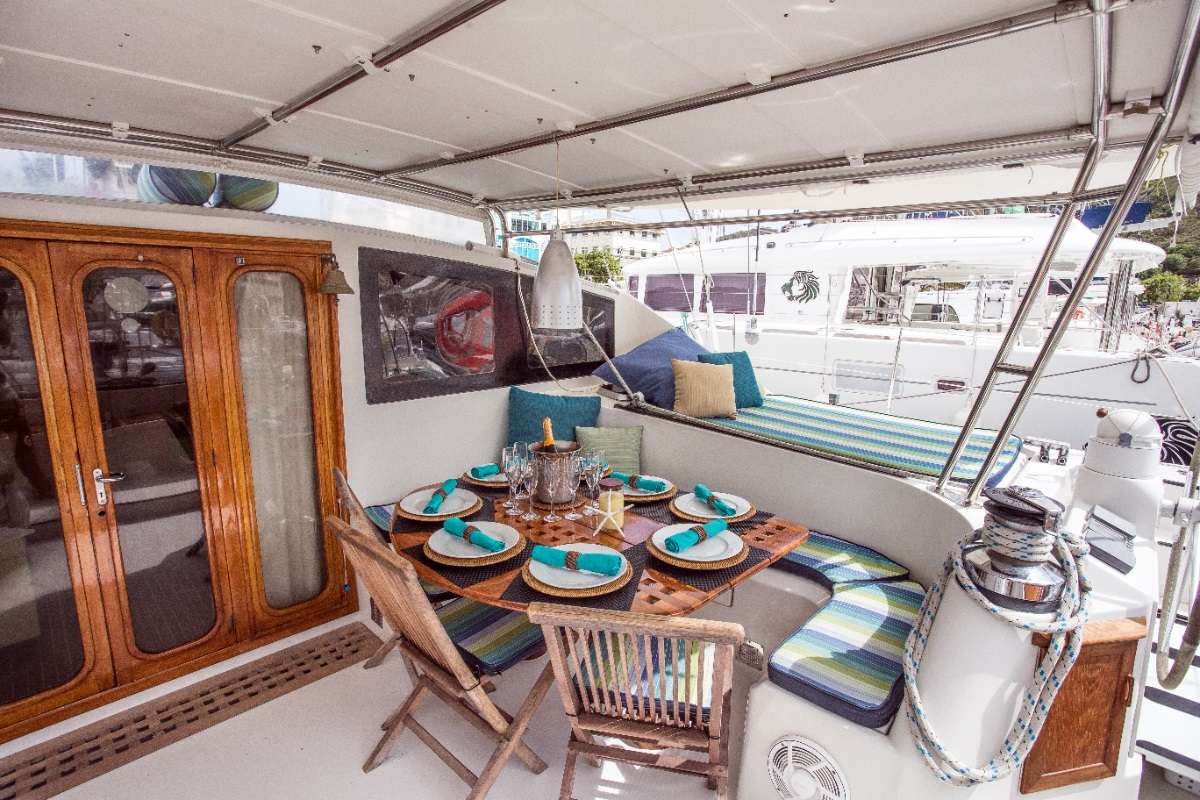 Cheers to a Cesar Salad surf n turf
Accommodations:
Full Refit over the 2011/2012 year.
Four luxurious cabins offer our guests private and comfortable accommodation. Each cabin has a queen-size bed, complete inventory of towels, bookshelves and fans, and ample storage space.

Private en suite head and shower with hot and cold water, hair dryers,towels and soaps are provided to your convenience.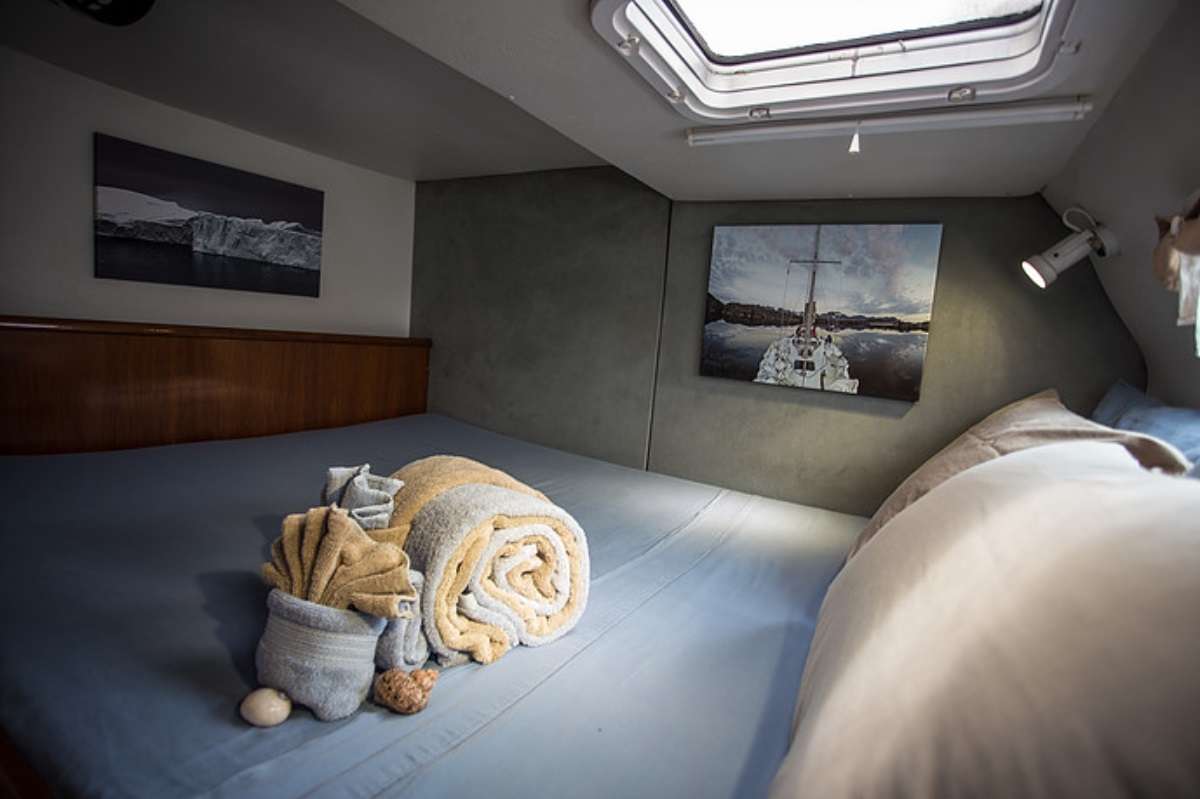 Guest Cabin Back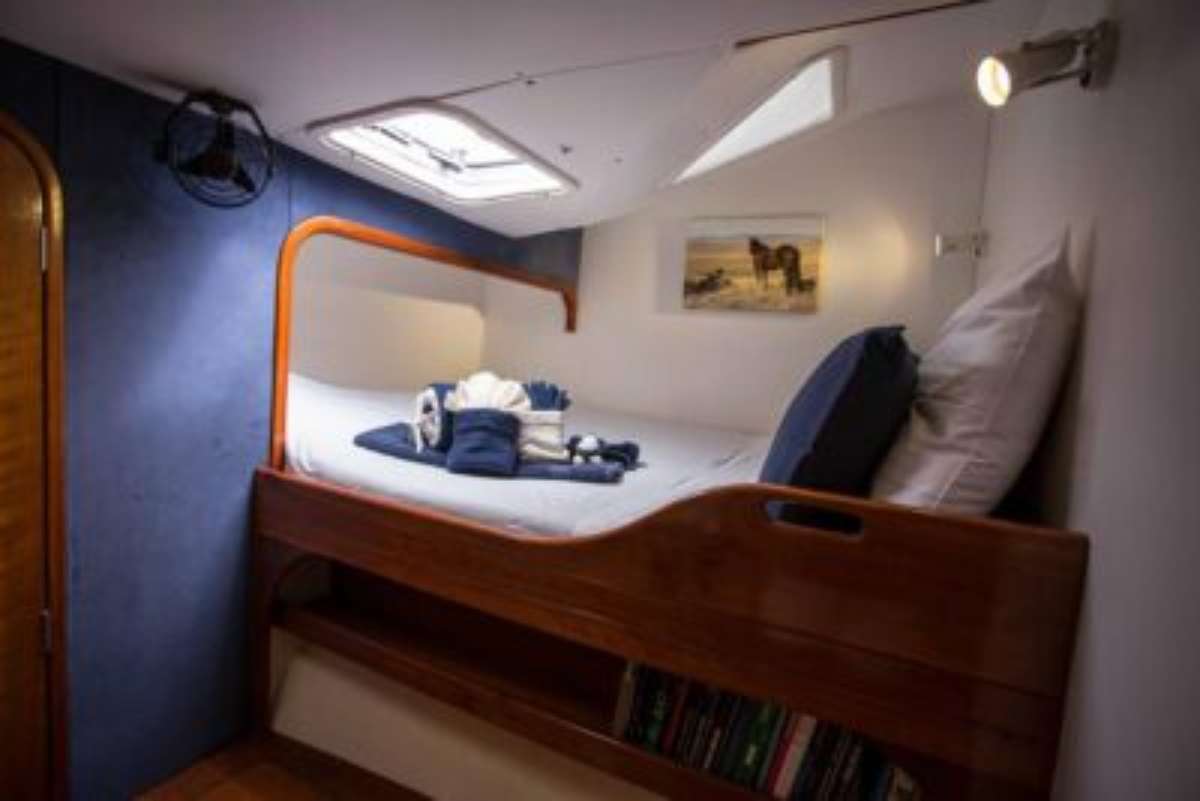 Guest Cabin Front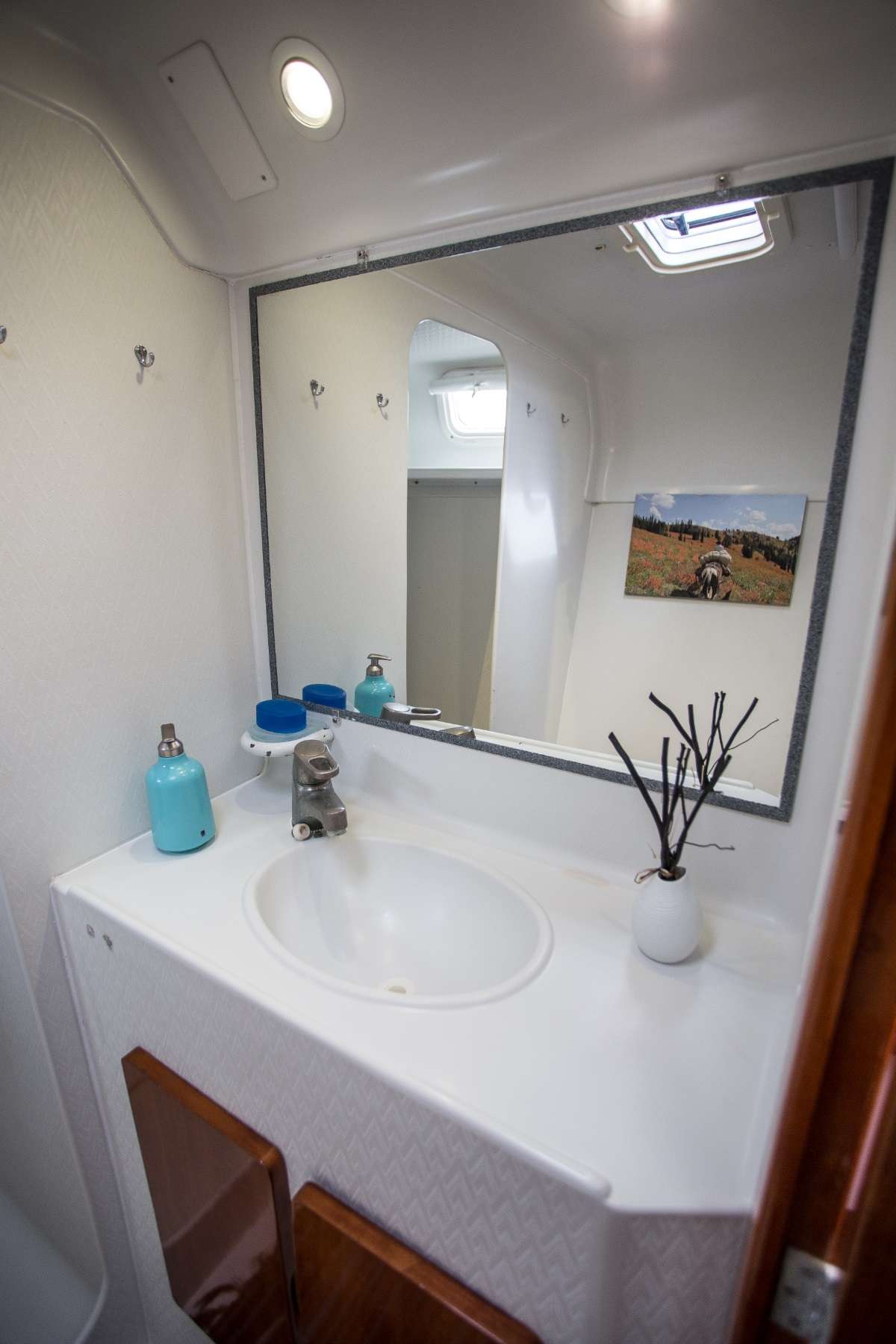 Guest Cabin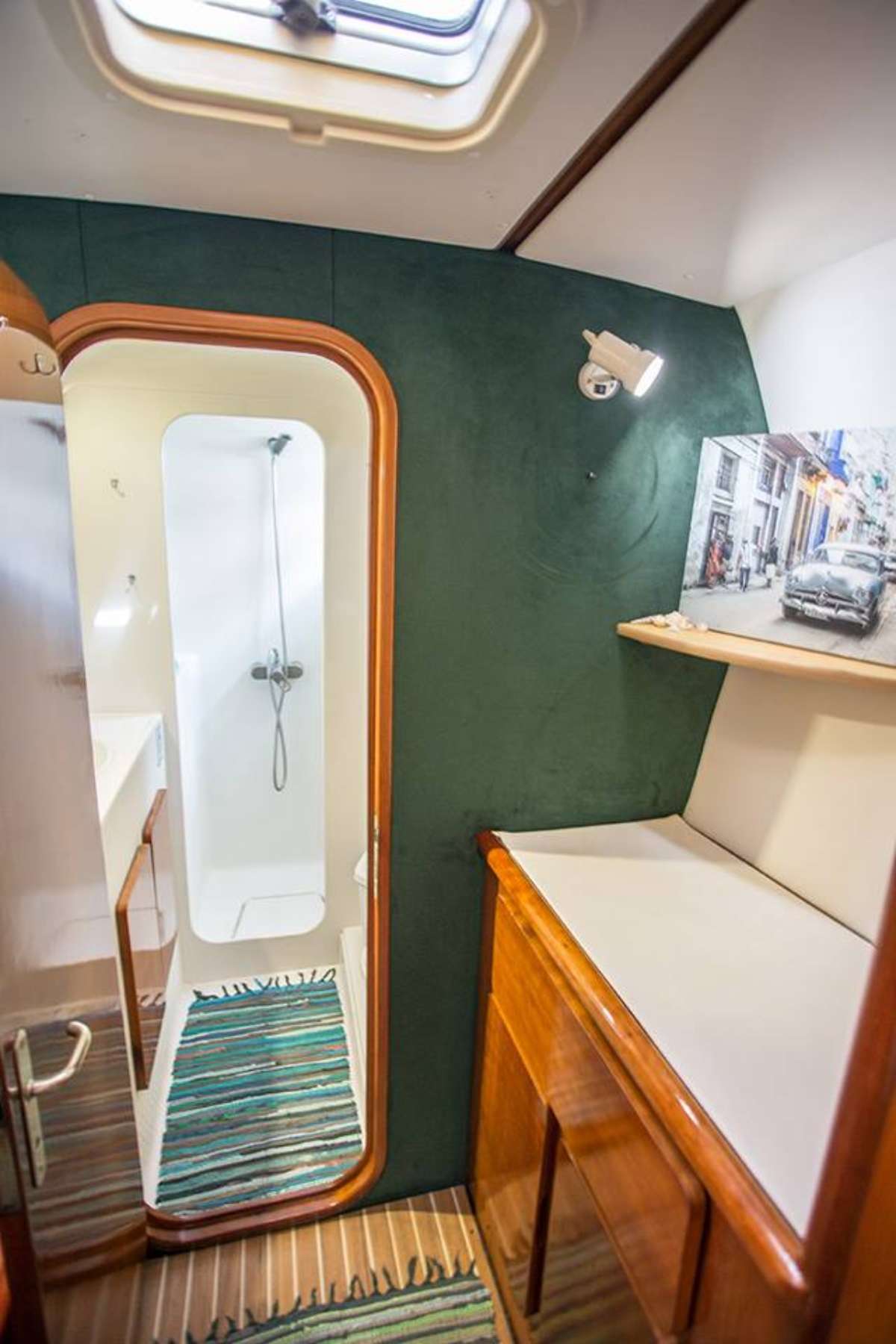 Guest Bathroom and Shower