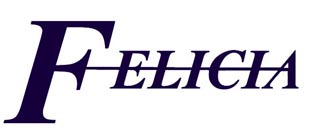 Availability
| Start Date | End Date | Details |
| --- | --- | --- |
| May 16, 2019 | May 19, 2019 | Boat Show: Tortola, Nanny Cay, BVI to Tortola, Nanny Cay, BVI |
| Aug 16, 2019 | Nov 05, 2019 | Unavailable: Tortola, Nanny Cay, BVI to Tortola, Nanny Cay, BVI |
| Nov 06, 2019 | Nov 10, 2019 | Boat Show: Tortola, Nanny Cay, BVI to Tortola, Nanny Cay, BVI |
Rates
High Rate:


26,000 USD per week
Low Rate:


22,700 USD per week
MCA Compliant: MCA Compliant
Rates are All Inclusive
Taxes, re-location fees, cruising permits and licenses may be extra. Please verify with clearing house.
Cruising Permit: Paid by Boat Licenses: Paid by Boat
Seasonal/Individual Rates

Currency
Terms
2 Pax
3 Pax
4 Pax
5 Pax
6 Pax
7 Pax
8 Pax

Winter 2018/2019

US Dollars
(Caribbean Terms) All Inclusive
$23,000
$23,500
$24,000
$24,500
$25,000
$25,500
$26,000

Summer 2019

US Dollars
(Caribbean Terms) All Inclusive
$23,000
$23,500
$24,000
$24,500
$25,000
$25,500
$26,000

Winter 2019/2020

US Dollars
(Caribbean Terms) All Inclusive
$23,000
$23,500
$24,000
$24,500
$25,000
$25,500
$26,000

Summer 2020

US Dollars
(Caribbean Terms) All Inclusive
$23,000
$23,500
$24,000
$24,500
$25,000
$25,500
$26,000


Additional Rate Details:
GENERAL NOTES:
MINIMUM NIGHTS: Inquire for less than 6
For 6 night charters, divide weekly rate by 7 nights X 6 nights. For 5 nights or less, divide weekly rate by 6 nights X number of nights.
PORT NOTICE: NO USVI PORTS

$250 PER CABIN SLEEP ABOARD: Sleep aboard the night before charter dates. Boarding after 4PM, welcome cocktails, then dinner to be taken ashore at client expense. Includes breakfast the next morning. Valid for 6 night charter or longer. EXCLUDES: Christmas and New Year's weeks.

HALF-BOARD RATES: Includes: 7 breakfasts, 4 lunches & 3 dinners. Requires 3 lunches and 4 dinners ashore at client expense.
2/$22,700 3/$23,050 4/$23,400 5/$23,750 6/$24,100 7$24,450 8/$24,800

LOCAL FARE MEAL PLAN: Includes: 7 breakfasts, 5 lunches & 6 dinners. Requires 2 lunches and 1 dinner ashore at client expense.
2/$22,850 3/$23,275 4/$23,700 5/$24,175 6/$24,550 7/$24,975 8/$25,400

CHRISTMAS/NEW YEARS:
CHRISTMAS: 1-8 guests @ $29,000 with 6 night minimum
NEW YEARS: 1-8 guests @ $31,200 with 7 night minimum
New Year's must start no earlier than 12/29
Christmas must end no later than 12/28

****S P E C I A L - O F F E R S*****

20% OFF SUMMER SPECIAL
Charters to take place either in the BVI or down island as far as Grenada.
Sorry, no USVI pick-ups or drop-offs available.
The boat will be hauling in Grenada so charters taking place in the Windward Islands are great.
The Captain has spent many years doing charters in the Windward Islands and the Chef was born and raised in the Grenadines.
VALID: Charters to take place between now and August 10, 2019
MINIMUM: 5 nights
EXPIRES: 10-AUG-19
.
Summer Base Port: St Martin to Grenada
Summer Operating Area: Caribbean Virgin Islands, Caribbean Leewards, Caribbean Windwards
Winter Base Port: Virgin Islands
Winter Operating Area: Caribbean Virgin Islands, Caribbean Leewards, Caribbean Windwards
Location Details: