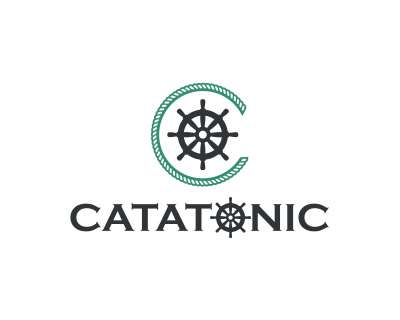 Availability
| Start Date | End Date | Details |
| --- | --- | --- |
| Nov 17, 2018 | Nov 24, 2018 | Booked: Red Hook, St. Thomas, USVI* to Red Hook, St. Thomas, USVI* |
| Dec 15, 2018 | Dec 22, 2018 | Booked: Red Hook, St. Thomas, USVI* to Red Hook, St. Thomas, USVI* |
| Dec 26, 2018 | Jan 05, 2019 | Booked: St Martin to St Martin |
| Jan 12, 2019 | Jan 19, 2019 | Booked: Saint Marten, West Indies to Saint Marten, West Indies |
| Jan 23, 2019 | Jan 30, 2019 | Booked: Red Hook, St. Thomas, USVI* to Red Hook, St. Thomas, USVI* |
| Feb 01, 2019 | Feb 08, 2019 | Booked: Red Hook, St. Thomas, USVI* to Red Hook, St. Thomas, USVI* |
| Feb 09, 2019 | Feb 16, 2019 | Unavailable: Red Hook, St. Thomas, USVI* to Red Hook, St. Thomas, USVI* |
| Feb 17, 2019 | Feb 23, 2019 | Booked: Red Hook, St. Thomas, USVI* to Red Hook, St. Thomas, USVI* |
| Mar 05, 2019 | Mar 12, 2019 | Booked: Red Hook, St. Thomas, USVI* to Red Hook, St. Thomas, USVI* |
| Mar 13, 2019 | Mar 22, 2019 | Unavailable: Red Hook, St. Thomas, USVI* to Red Hook, St. Thomas, USVI* |
| Mar 23, 2019 | Mar 30, 2019 | Booked: Red Hook, St. Thomas, USVI* to Red Hook, St. Thomas, USVI* |
| Apr 06, 2019 | Apr 13, 2019 | Booked: Red Hook, St. Thomas, USVI* to Red Hook, St. Thomas, USVI* |
| Jun 17, 2019 | Jun 24, 2019 | Booked: Red Hook, St. Thomas, USVI* to Red Hook, St. Thomas, USVI* |
| Jun 25, 2019 | Jul 03, 2019 | Transit: Red Hook, St. Thomas, USVI* to New York City, NY* |
| Oct 01, 2019 | Oct 31, 2019 | Transit: New York City, NY* to Red Hook, St. Thomas, USVI* |
Rates
High Rate:


18,500 USD per week
Low Rate:


12,000 USD per week
MCA Compliant: N/A
Rates are All Inclusive
Taxes, re-location fees, cruising permits and licenses may be extra. Please verify with clearing house.
Cruising Permit: Paid by Boat Licenses: Paid by Boat
Seasonal/Individual Rates

Currency
Terms
2 Pax
3 Pax
4 Pax
5 Pax
6 Pax

Summer 2018

US Dollars
(Caribbean Terms) All Inclusive
$15,000
$16,000
$17,000
$17,750
$18,500

Winter 2018/2019

US Dollars
(Caribbean Terms) All Inclusive
$15,000
$16,000
$17,000
$17,750
$18,500

Summer 2019

US Dollars
(Caribbean Terms) All Inclusive
$15,000
$16,000
$17,000
$17,750
$18,500

Winter 2019/2020

US Dollars
(Caribbean Terms) All Inclusive
$15,000
$16,000
$17,000
$17,750
$18,500


Captain Only Rates:
Captain PLUS First Mate - $12,000 per week plus ALL expenses - Virgin Islands ONLY
Includes Captain, First Mate, linens, paper products, basic condiments, propane for cooking, use of all water toys, SCUBA diving for certified divers. Also includes one dinner (on charters of 5 days or more with an item from standard crewed menu served by First Mate/Chef).

Does not include food, beverages, ice, fuel, water, moorings or dock at the request of charter guests, communications, customs, port and immigration fees, cruising permits, guest fishing licenses, air fills, transfer to and from airport or lodging, or shore excursions. SCUBA for certified divers is available on board.


Additional Rate Details:
GENERAL NOTES:
MINIMUM NIGHTS: 4 nights, inquire for less.
48hr turn requested, inquire for 24hr approval.
7 and 8 pax family charters - Please inquire - available for children with salon package. Excludes New England charters

HALF-BOARD OPTION: Includes all breakfasts, 4 lunches and 3 dinners, standard ships bar, snacks, canapes, all other meals ashore at client expense.
2@ $14,700 3@$15,550 4@$16,400 5@$17,000 6@$17,600

LOCAL FARE OPTION: Includes all breakfasts, 5 lunches and 6 dinners, standard ships bar, snacks, canapes, all other meals ashore at client expense.
2@$14,850 3@$15,775 4@$16,700 5@$17,375 6@$18,050

CHRISTMAS/NEW YEARS:
CHRISTMAS 2018: Inquire for rates
CHRISTMAS 2019: 1-6 @ $20,350, 7 night minimum
NEW YEARS: 2019-2020: 1-6 @ $21,275, 7 night minimum, must start no earlier than 12/28.

Summer Base Port: New England
Summer Operating Area: New England
Winter Base Port: USVI/BVI
Winter Operating Area: Caribbean Virgin Islands
Location Details:
New England rates are the same as Virgin Islands rates and are inclusive.
Yacht picks up and drops off in a marina.
No 7 or 8 pax New England charters.