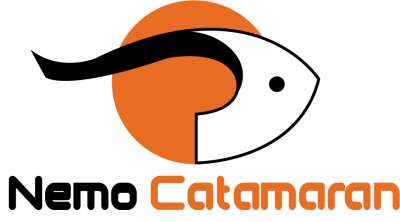 Availability
| Start Date | End Date | Details |
| --- | --- | --- |
| Jul 11, 2020 | Nov 01, 2020 | Unavailable: Grenada, St Georges to Grenada, St Georges |
Rates
High Rate:


18,800 USD per week
Low Rate:


13,100 USD per week
MCA Compliant: MCA Compliant
Rates are Inclusive
Taxes, re-location fees, cruising permits and licenses may be extra. Please verify with clearing house.
Cruising Permit: Paid by Boat Licenses: Paid by Boat
Seasonal/Individual Rates

Currency
Terms
2 Pax
3 Pax
4 Pax
5 Pax
6 Pax
7 Pax
8 Pax

Summer 2020

US Dollars
(Caribbean Terms) Inclusive
$13,100
$13,700
$14,300
$14,900
$15,500
$18,300
$18,800

Winter 2020/2021

US Dollars
(Caribbean Terms) Inclusive
$13,100
$13,700
$14,300
$14,900
$15,500
$18,300
$18,800

Summer 2021

US Dollars
(Caribbean Terms) Inclusive
$13,100
$13,700
$14,300
$14,900
$15,500
$18,300
$18,800

Winter 2021/2022

US Dollars
(Caribbean Terms) Inclusive
$13,100
$13,700
$14,300
$14,900
$15,500
$18,300
$18,800


Additional Rate Details:
Minimum 6 pax rate plus 10% for Christmas
Minimum 6 pax rate plus 15% for New Years

USVI and BVI pick ups at no extra cost

NEMO is fully certified to do USVI pickups under the SCVC blue code.

NOTE: 4th cabin only available for 7 or 8 pax charters. If 4/5/6 pax wishes to book the 4th cabin the rate will be at the 7 pax rate

Full Board rates as advertised
Half Board rates (includes 7 breakfasts, 4 lunches and and 3 dinners and also INCLUDES standard bar):
2 pax/ $12,600
3 pax/ $13,200
4 pax/ $13,800
5 pax/ $14,400
6 pax/ $15,000
7 pax/ $17,300
8 pax/ $17,800
Note: "Specials" do not apply to Half board rates

Delivery fees - one way:
BVI to SXM - $750
BVI to Antigua - $1,000
St Vincent / Union to St Lucia - $250
Grenada to St Vincent / Union - $500
Grenada to St Lucia - $750
Grenada to Martinique - $1,000
Please inquire for delivery fees to other islands

Discounts:
Repeat clients - 5%
Two weeks - 5%
Three weeks - 10%

All rates are for 7 nights, 8 days. To prorate these rates:
For 6 nights divide weekly rate by 7 and multiply by 6
For 5 nights or less divide weekly rate by 6 then multiply by number of nights.
Summer Base Port: Windward Islands
Summer Operating Area: Caribbean Windwards
Winter Base Port: Virgins, Leewards or Windward Islands
Winter Operating Area: Caribbean Virgin Islands, Caribbean Leewards, Caribbean Windwards
Location Details:
Nemo will base in the BVI's from December 2019 to June 2020
July to November based in Grenada and Grenadines 2020
Please inquire for other Caribbean locations



Slip Aweigh Charters Inc.