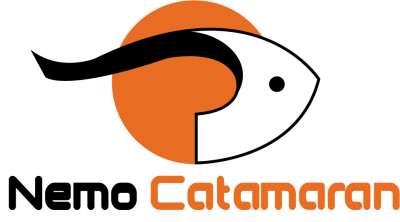 Availability
| Start Date | End Date | Details |
| --- | --- | --- |
| May 18, 2019 | May 25, 2019 | Booked: Red Hook, St. Thomas, USVI* to Red Hook, St. Thomas, USVI* |
| Jun 01, 2019 | Jun 08, 2019 | Booked: Red Hook to Red Hook |
| Jun 10, 2019 | Oct 31, 2019 | Unavailable: Antigua, Leeward Island* to Antigua, Leeward Island* |
Rates
High Rate:


18,800 USD per week
Low Rate:


13,100 USD per week
MCA Compliant: MCA Compliant
Rates are All Inclusive
Taxes, re-location fees, cruising permits and licenses may be extra. Please verify with clearing house.
Cruising Permit: Paid by Boat Licenses: Paid by Boat
Seasonal/Individual Rates

Currency
Terms
2 Pax
3 Pax
4 Pax
5 Pax
6 Pax
7 Pax
8 Pax

Winter 2018/2019

US Dollars
(Caribbean Terms) All Inclusive
$13,100
$13,700
$14,300
$14,900
$15,500
$18,300
$18,800

Summer 2019

US Dollars
(Caribbean Terms) All Inclusive
$13,100
$13,700
$14,300
$14,900
$15,500
$18,300
$18,800

Winter 2019/2020

US Dollars
(Caribbean Terms) All Inclusive
$13,100
$13,700
$14,300
$14,900
$15,500
$18,300
$18,800


Additional Rate Details:
Minimum 6 pax rate plus 10% for Christmas
Minimum 6 pax rate plus 15% for New Years

NEMO is fully certified to do USVI pickups under the SCVC blue code.

NOTE: 4th cabin only available for 7 or 8 pax charters. If 4/5/6 pax wishes to book the 4th cabin the rate will be at the 7 pax rate

Full Board rates as advertised
Half Board rates (includes 7 breakfasts, 4 lunches and and 3 dinners and also INCLUDES standard bar):
2 pax/ $12,600
3 pax/ $13,200
4 pax/ $13,800
5 pax/ $14,400
6 pax/ $15,000
7 pax/ $17,300
8 pax/ $17,800
Note: "Specials" do not apply to Half board rates

Delivery :
SXM-Virgins FREE (for one week bookings),
BVI - SXM - $500


Discounts:
Repeat clients - 5%
Two weeks - 5%
Three weeks - 10%

All rates are for 7 nights, 8 days. To prorate these rates:
For 6 nights divide weekly rate by 7 and multiply by 6
For 5 nights or less divide weekly rate by 6 then multiply by number of nights.
Summer Base Port: Virgins
Summer Operating Area: Caribbean Virgin Islands, Caribbean Leewards
Winter Base Port: Virgins
Winter Operating Area: Caribbean Virgin Islands, Caribbean Leewards
Location Details:
Caribbean - Winter/Summer
US and British Virgin Islands
Please inquire for St Maarten/St Martin and surrounding islands

Slip Aweigh Charters Inc.