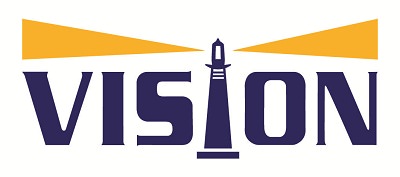 Availability
| Start Date | End Date | Details |
| --- | --- | --- |
| Jun 01, 2019 | Jun 10, 2019 | Booked: Tortola, TBD to Tortola, TBD |
| Jun 17, 2019 | Jun 23, 2019 | Booked: Tortola, Road Town to Tortola, Road Town |
| Jun 27, 2019 | Jul 13, 2019 | Booked: Virgin Gorda, BVI* to Saint Lucia, West Indies* |
| Jul 15, 2019 | Jul 24, 2019 | Booked: St. Lucia to Grenada, St Georges |
| Aug 25, 2019 | Oct 25, 2019 | Unavailable: TBA to TBA |
| Nov 23, 2019 | Nov 30, 2019 | Booked: British Virgin Islands* to British Virgin Islands* |
Rates
High Rate:


19,990 USD per week
Low Rate:


12,990 USD per week
MCA Compliant: MCA Compliant
Rates are All Inclusive
Taxes, re-location fees, cruising permits and licenses may be extra. Please verify with clearing house.
Cruising Permit: Paid by Boat Licenses: Paid by Boat
Seasonal/Individual Rates

Currency
Terms
2 Pax
3 Pax
4 Pax
5 Pax
6 Pax
7 Pax
8 Pax

Winter 2018/2019

US Dollars
(Caribbean Terms) All Inclusive
$12,990
$14,450
$15,990
$16,990
$17,990
$19,590
$19,990

Summer 2019

US Dollars
(Caribbean Terms) All Inclusive
$12,990
$14,450
$15,990
$16,990
$17,990
$19,590
$19,990

Winter 2019/2020

US Dollars
(Caribbean Terms) All Inclusive
$12,990
$14,450
$15,990
$16,990
$17,990
$19,590
$19,990


Additional Rate Details:
Note: Rates are based on double occupancy of cabins, i.e. 6 pax in 3 cabins.
For charters 6 pax or less, extra charge applies for use of additional cabin(s).

Delivery fees - return trips:
SXM to Antigua - $1,000
BVI to SXM - $1,500
SXM to Grenadines - $2,500
Please inquire about delivery fees to other islands

Ongoing Specials
Honeymoon or Anniversary Package (2 pax only): Includes chocolates, flowers, secluded beaches, discreet service and a special gift to savor the memories. Special rate of $11,900/wk all inclusive

BVI pick ups and drop offs: $700 discount
Family Special: $250 off for ONE child 15 or under at the time of the charter. Minimum 6 night charter: $225 off

Half Board rates (includes 7 breakfasts, 4 lunches and and 3 dinners and also INCLUDES standard bar)
2 pax/ $12,390
3 pax/ $13,850
4 pax/ $15,240
5 pax/ $16,240
6 pax/ $17,100
7 pax/ $18,690
8 pax/ $19,000

Minimum 6 pax rate plus 10% for Christmas
Minimum 6 pax rate plus 15% for New Years

Please use Vision's own Preference Sheet to be supplied when a hold is placed.
Summer Base Port: Tortola and Windwards
Summer Operating Area: Caribbean Virgin Islands, Caribbean Leewards, Caribbean Windwards
Winter Base Port: Tortola
Winter Operating Area: Caribbean Virgin Islands, Caribbean Leewards
Location Details:
US and British Virgin Islands. Inquire for Leewards.
Available in the Grenadines during the summer months
Slip Aweigh Charters Inc.