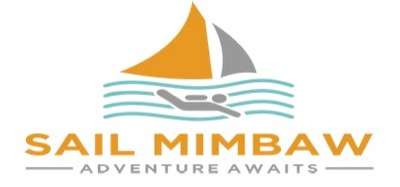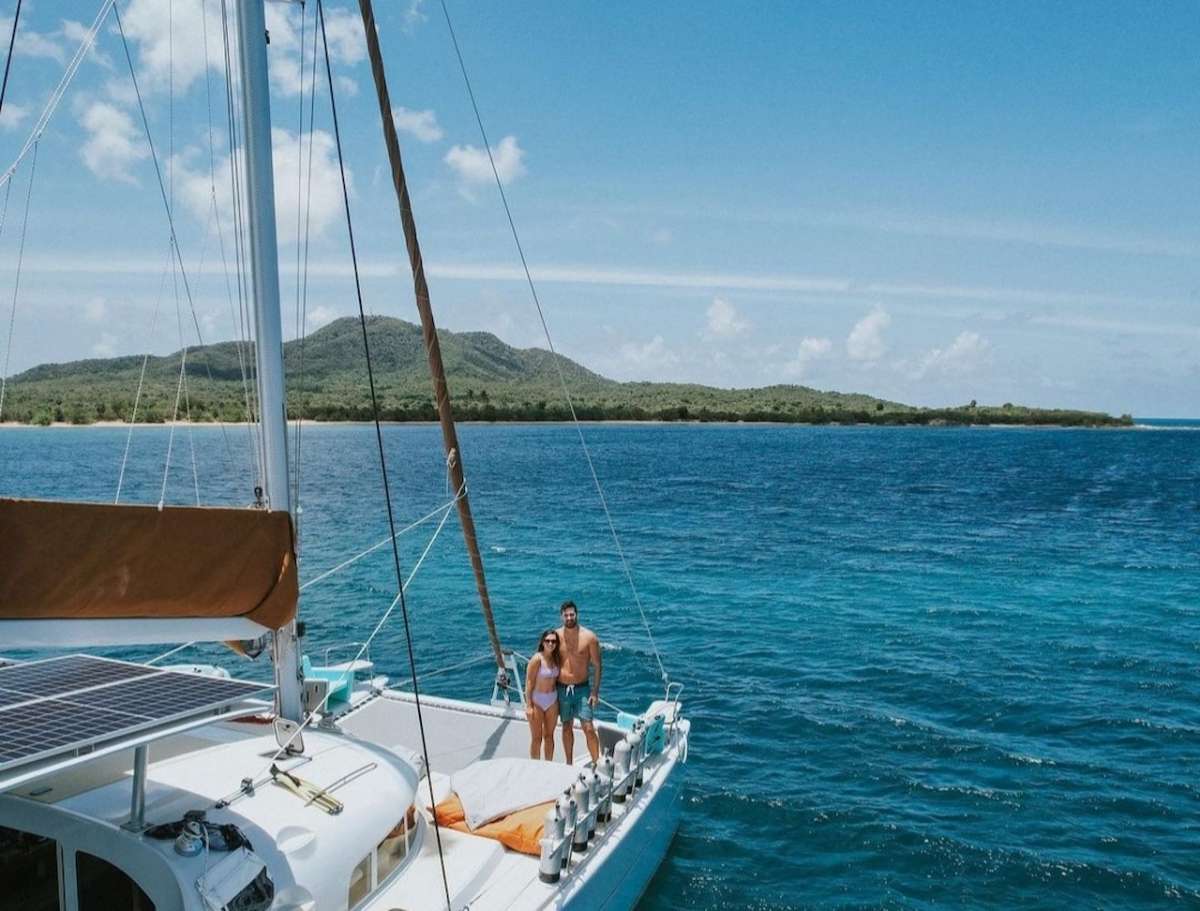 Lounging on the trampoline- a great view and a great glass of wine.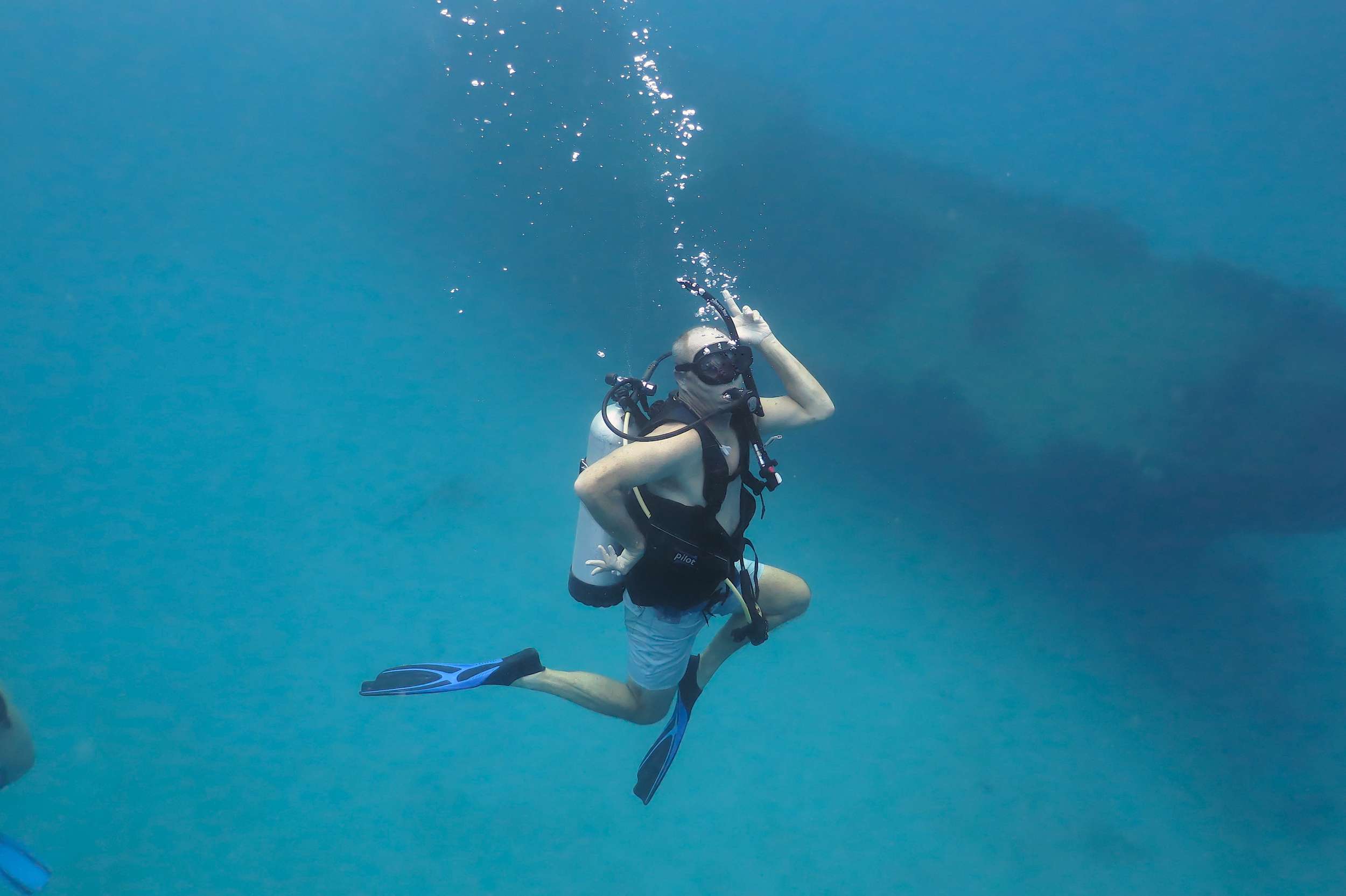 We have snorkel and dive equipment for children. Also: lots of games and floaties if the children just want to relax.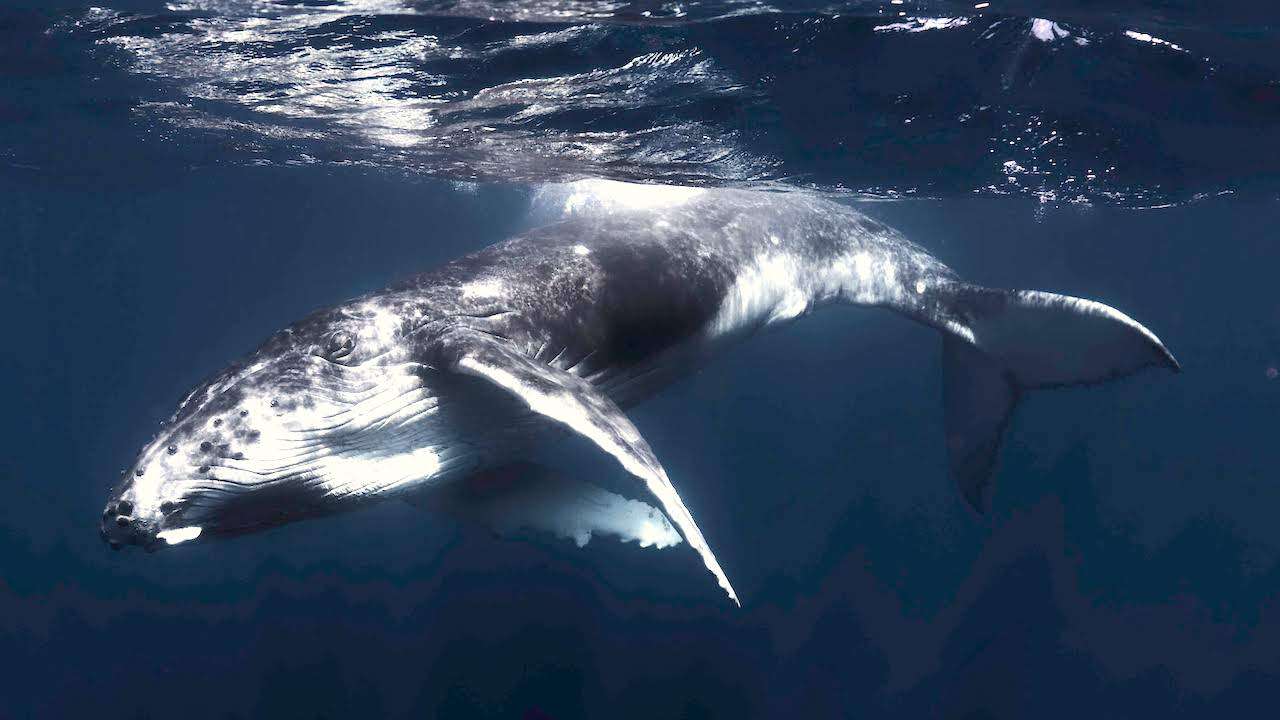 Guests who want to sail are welcome to. Our itinerary is flexible- we sail all the windward islands and beyond.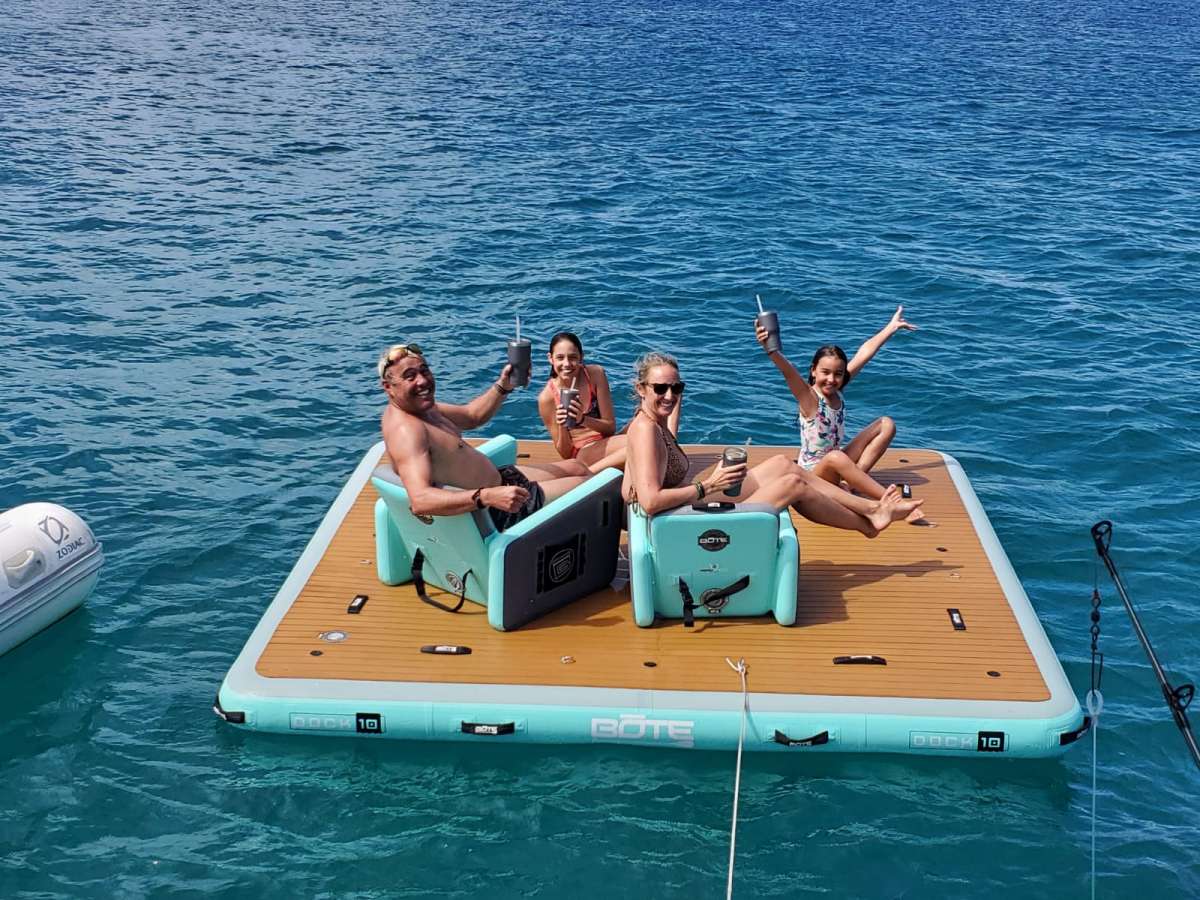 Dolphin viewing off Mimbaw come join us to experience the ocean up close.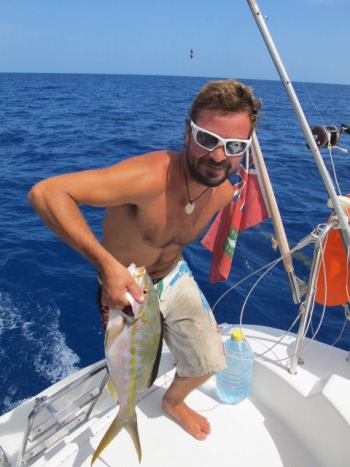 Guests catching tonights dinner.