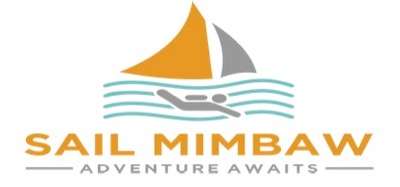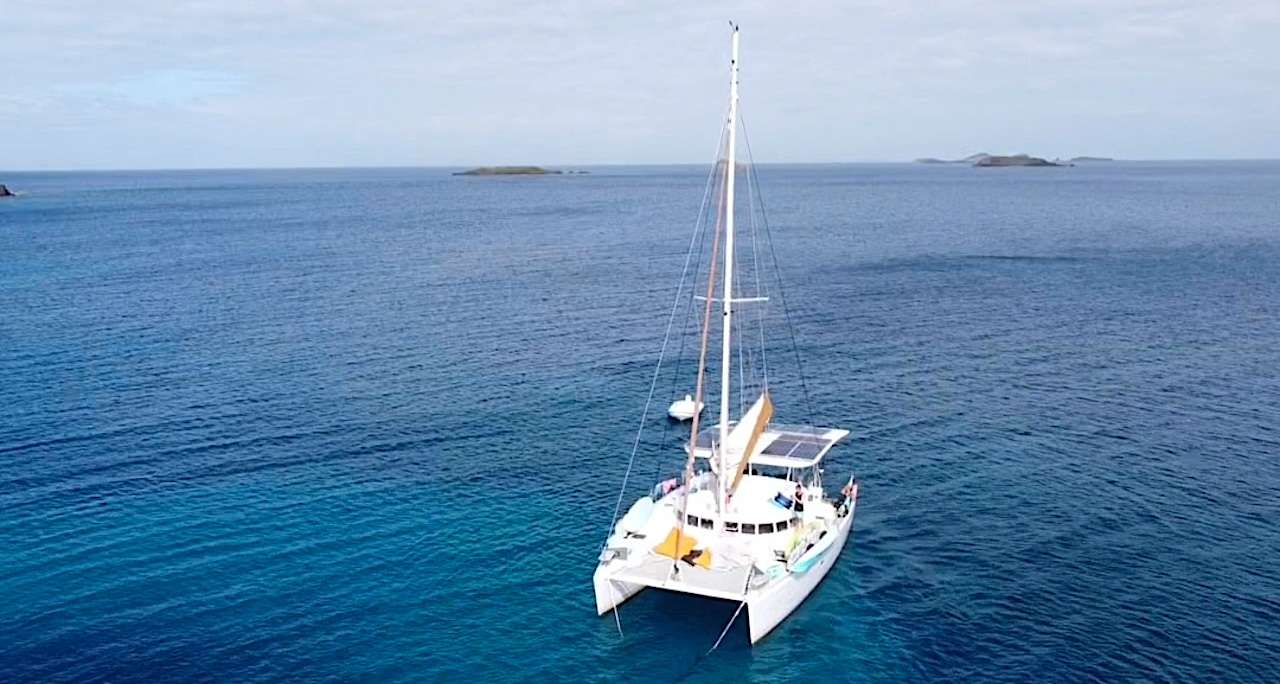 Mimbaw is a luxury Lagoon 410 dive catamaran with 3 cabins in queen size comfort for guests and 1 for the crew. Cruising the Caribbean in style Mimbaw is equipped with tanks and dive gear, including Nitrox, for up to 4 dives a day. In addition, the powerful dinghy allows guests to enjoy the thrill of wakeboarding, skiing and tubing. Perfect for thrill seekers, Mimbaw is a haven also for those wishing to relax on the large deck space in the sun while enjoying a cool cocktail. Or would that drink be preferred at the floating bar? The experienced Captain/Chef crew ensure all the guests find what they are looking for on their special vacation. The Divemaster captain is very knowledgeable of the islands, their best dive spots and secluded anchorages. The Chef is the perfect hostess, creating a unique Mimbaw atmosphere for guests in which to savour fine food.
Mimbaw can accommodate 6 guests in 3 cabins.The Master cabin has a queen size bed, and its own shower and toilet. 2 Guest cabins have a queen size bed, and a shared shower and toilet. Eco-friendly bottom paint, new accent paint, 1500 Watt Solar Panels on the hard top, LEDs throughout, fans, and cabin-top lounging area

Leave behind the "hostel style" live-aboard dive vessels and enter into a luxury all-inclusive catamaran. Your private Chef/Hostess Kim will create culinary delights while you enjoy lounging on the trampoline, or on the jumbo beanbags between dives. We sail and dive the St. Maarten/St. Barth/Saba/Statia/Anguilla area and the British Virgin Islands. You decide where we sail! Mimbaw's experienced captain and dive instructor is eager to offer special consultations on the most pristine dive sites of the islands. Mimbaw is one of only a handful of dive yachts and the only one of its size- price range offering NITROX diving. Many toys including a fast dinghy for water sports like water-skiing, tubing, and wake boarding are available for your pleasure at no extra charge.

A floating bar and beach lounge barbecue set will add to your unforgettable sailing and diving experience aboard Mimbaw. Mimbaw's great reviews have their clients saying it was the best vacation of their lives.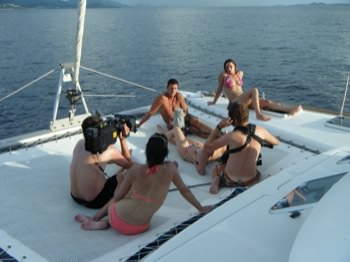 German TV filming "The Bachelor"
Accommodations:
Mimbaw is the perfect choice for active guests. We have diving for beginners wanting to try the sport - referral certification for Padi, up to experienced divers who want only the captains input on the most pristine sites available. Three kayaks for 2 people each allow eco exploring of pristine beaches including the in island salt lakes of Anagada to view the Flamingos, a tender able to take all guests and still wake board and water ski. Relax on the trampoline between adventures. Join us for snorkeling with the floating bar and fun crew of Mimbaw.