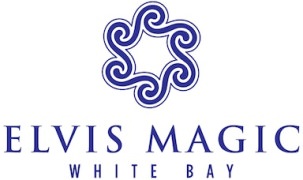 Previously named Elvis the Gecko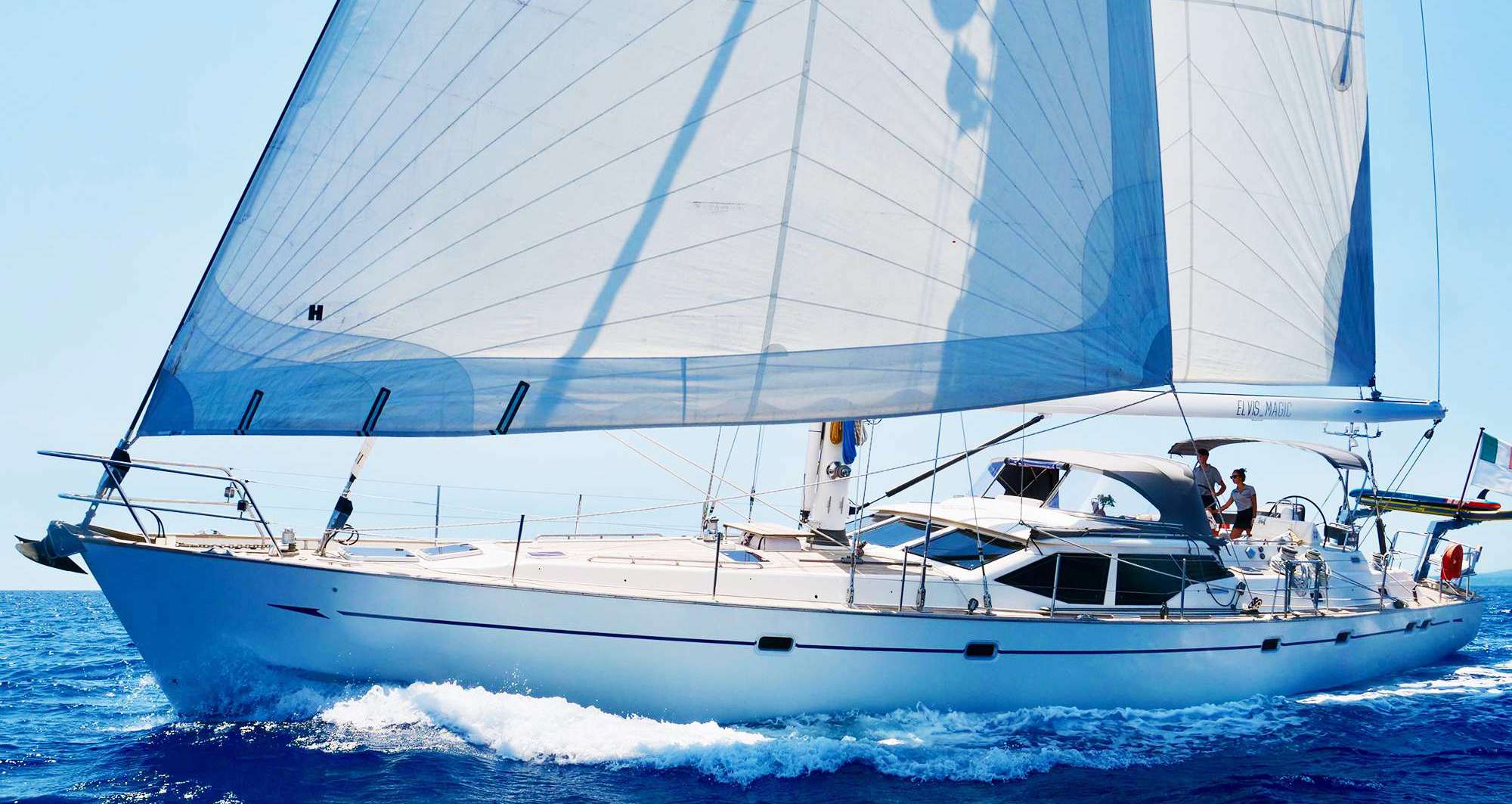 WELCOME
Welcome to the wonderful world of Elvis Magic luxury vacation yacht sailing. This is your perfect adventure in the sun that everyone will enjoy. Whether you wish to experience the latest electric flying surfboards, learn to sail, race in a regatta or kite surf around beautiful bays, water ski, wake-board, kayak, watch a movie, dance on the beach to a steel band, sightseeing, or laze in a hammock soaking up the sun – Elvis Magic has it all for you. Children can learn to snorkel or fish, explore beautiful coral reefs, hike and play beach games. And while you are having the vacation of a lifetime, your crew will be taking great pride in preparing and presenting delicious and nutritious meals based on your favourite type of cuisine.

For maximum thrills and enjoyment, charter guests will have the benefit of fliteboards onboard Elvis Magic for the ultimate experience. The Australian based company called Fliteboard has made the worlds best e-foil - electric flying surfboards – and there are 2 on board Elvis Magic! You only have to look at this video to see this is the best and latest water toy out there - https://www.youtube.com/watch?v=yEnvIJ8MXDw&feature=emb_logo

Elvis Magic is a pedigree sailing yacht, built in the United Kingdom to the traditional high standard of Oyster Marine's build quality, being one of the finest yacht builders worldwide. This ocean-going yacht will provide you with the comfort and style for exhilarating sailing to relaxing cruising. The twin helm perfectly positions the helmsman and leaves the spacious forward cockpit safe and uncluttered. This yacht has clearly been designed as the ultimate true blue-water sailing yacht.

This superb yacht has been meticulously maintained. After returning from Pacific and New Zealand adventures to the Mediterranean Sea, Elvis Magic has recently received major upgrades, new sails, all new AC systems, refrigeration, generator, cosmetics and more!

Elvis Magic is 66 feet long (21 metres) with a beam of 18 feet (5.5 metres) – and is a marvellous balance between spacious luxury and streamlined finesse for optimum performance along with maximum comfort and safety. The cockpit is safe and practical area to sail from, and has a table in the centre with 2 refrigeration compartments which will be fully stocked with your choice of drinks and snacks. This table unfolds to transform the cockpit into a beautiful 'al fresco' dining setting for everyone on board.

The classic teak decks provide areas on the fore deck and aft deck for laying out in the sunshine. There is also a small bow seat, for those who want the best seat in the house to watch the dolphins that ride the bow wave!! Elvis Magic has the latest in deck gear with Doyle 'Stratus' sails in cutter rig configuration for optimal sailing performance.

Elvis Magic is fully air conditioned throughout and has a classic teak interior, with polished 'chequer-board' style flooring and luxurious blue Alcantra seating. A unique feature of this model is the raised main saloon, providing a panoramic view through the wrap-around windows. The main saloon has a beautiful fold out table, and atmospheric lighting, to accommodate comfortable indoor dining. There is also a state-of-the-art 40-inch 3D TV with a USB port for directly plugging in external hard-drives, with media to keep the whole family entertained.

You will be looked after on charter by excellent Captain, Séamus and First Mate, Morgane, who are highly trained in sailing and hospitality. To read more about them, go to the Crew page. Your charter on this yacht will prove to be a fabulous experience that will be truly magical.

Accommodations:
Elvis Magic boasts a spacious primary aft cabin with a king size bed and en-suite, which also has a private deck and entrance aft. This cabin has a small reading seat and a 20 inch flat screen TV. There is a double cabin in the starboard forward with a raised full-size bed, also with en-suite, along with a 20 inch flat screen TV.

There are two 'mid-cabins' which are single beds in over/under bunk configuration. The mid-port cabin has an en-suite layout which is also accessible from the main corridor, so it can be used by guests staying in the cosy mid-starboard cabin, or as a day head. Each cabin has a skylight hatch and multiple portholes with screen and blind covers, for ventilation by the cool sea breeze.

Crew has a separate head and shower.

Measurements:
Master. Bed 60" x 76"
Port Twin. Beds 24" x 74" (bed tapers off from head to toe)
Starboard Twin. Beds 24" x 74" (ditto)
Starboard Forward.. . Bed 46" x 72"
Saloon and All Cabins have Ceiling Height of 78"