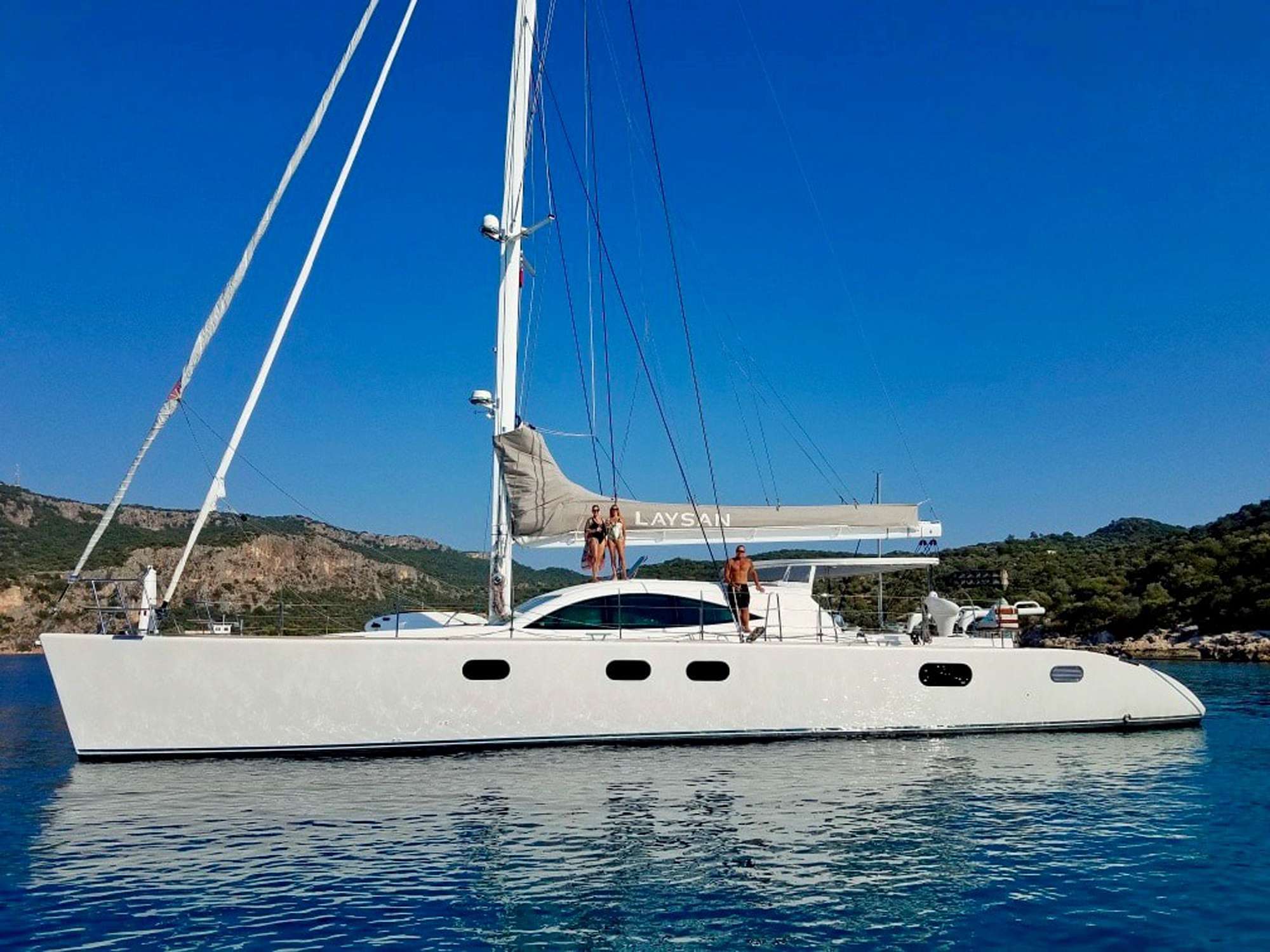 Step aboard sailing catamaran LAYSAN and you will be immediately impressed by the beauty of the design, immense amount of living space and pervasive atmosphere of calm. But there's so much more than meets the eye. Once you're under sail the thrill begins.

LAYSAN was custom-designed by Bill Dixon of Dixon Yacht Design, one of the world's leading yacht design studios, with input from the Owner, himself a superyacht captain. The goal was to build a perfect charter yacht. The result is a yacht ideally suited to active charter clients that want to ride the waves on the trampoline, be cooled by salt spray and laugh at the wind. LAYSAN is super fun under sail. From cutting-edge hull design to high-tech, efficient engineering systems, to sophisticated styling, LAYSAN is in a class of her own.

LAYSAN has a layout with social spaces that are designed to accommodate large parties. The yacht is an excellent option for groups of friends and extended families keen to share the yachting adventure without ever feeling cramped. The innovative design allows for flexibility; be together, or find an intimate nook.

Charter LAYSAN if you love to sail. This is a yacht built for sport. She can reach speeds of over 13 knots, which will make you feel as though you are flying over water! Watch the surf rush underneath the trampolines. Soak in the sun on luxurious sun pads. Dive or snorkel right off the deck. Immerse yourself in paradise.

Accommodations:
2 Kings and 2 Queens. The two aft cabins have the King beds. Rain Shower heads with glass door in port aft /fwd and starboard fwd bathrooms. All cabins have dimmable and reading lights as well as blackout shades, USB ports and independent A/C controls.
Salon Headroom - 7ft
Cabin Headroom - 6ft 5in

The bed measurements:
6'10" long
5'6" wide at head
4'6" wide at foot