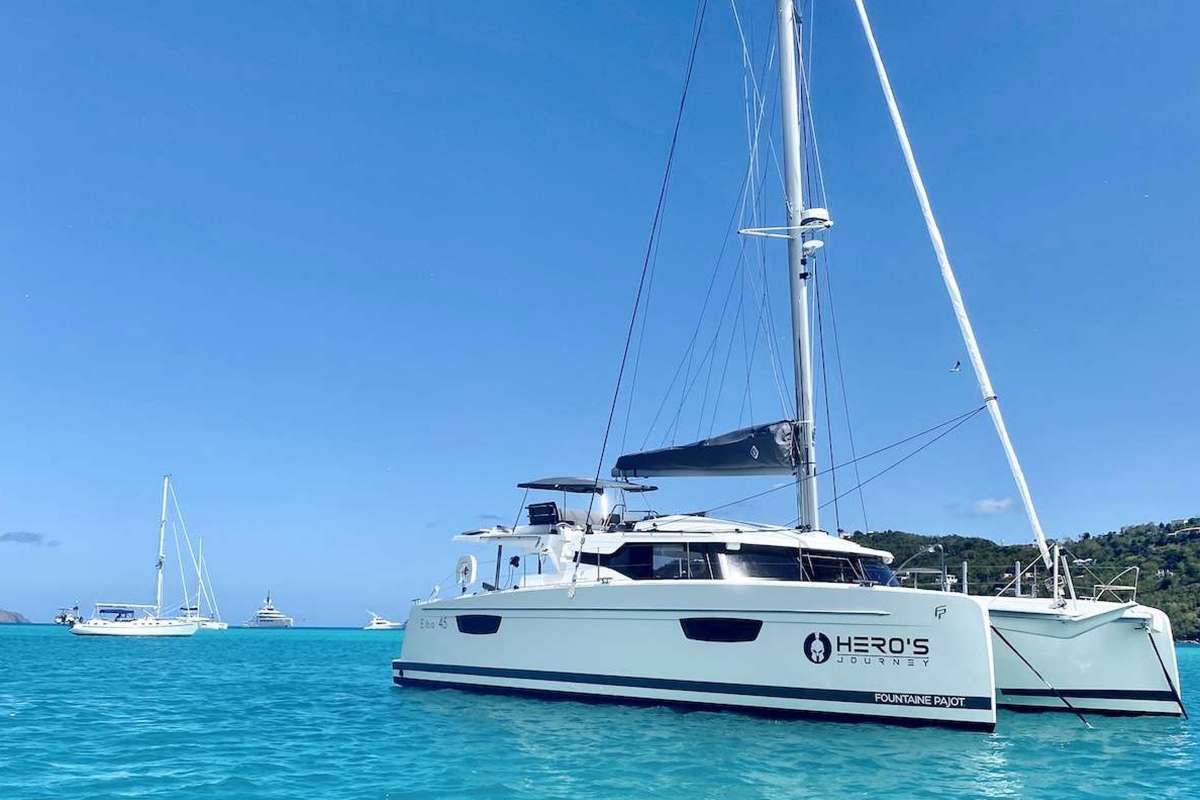 Come aboard and immerse yourself in the this stylish, modern and elegant boat. You're going to feel as relaxed onboard as you do at home. With its spacious salon providing panoramic views, amazingly large guest cabins with large hatches and the relaxation area at the front of the boat, you'll get to enjoy all delights of the sea. A large window in the salon opens up in the salon and provides wonderful ventilation through the boat at all times.

On Hero's Journey the whole of the entire port hull is configured as a master suite with a beautiful spacious ensuite bathroom and separate toilet.
Accommodations:
One entire side is built out as the owners cabin with a large ensuite bathroom and separate head. The spacious and bright queen cabin is aft with ensuite bathroom.