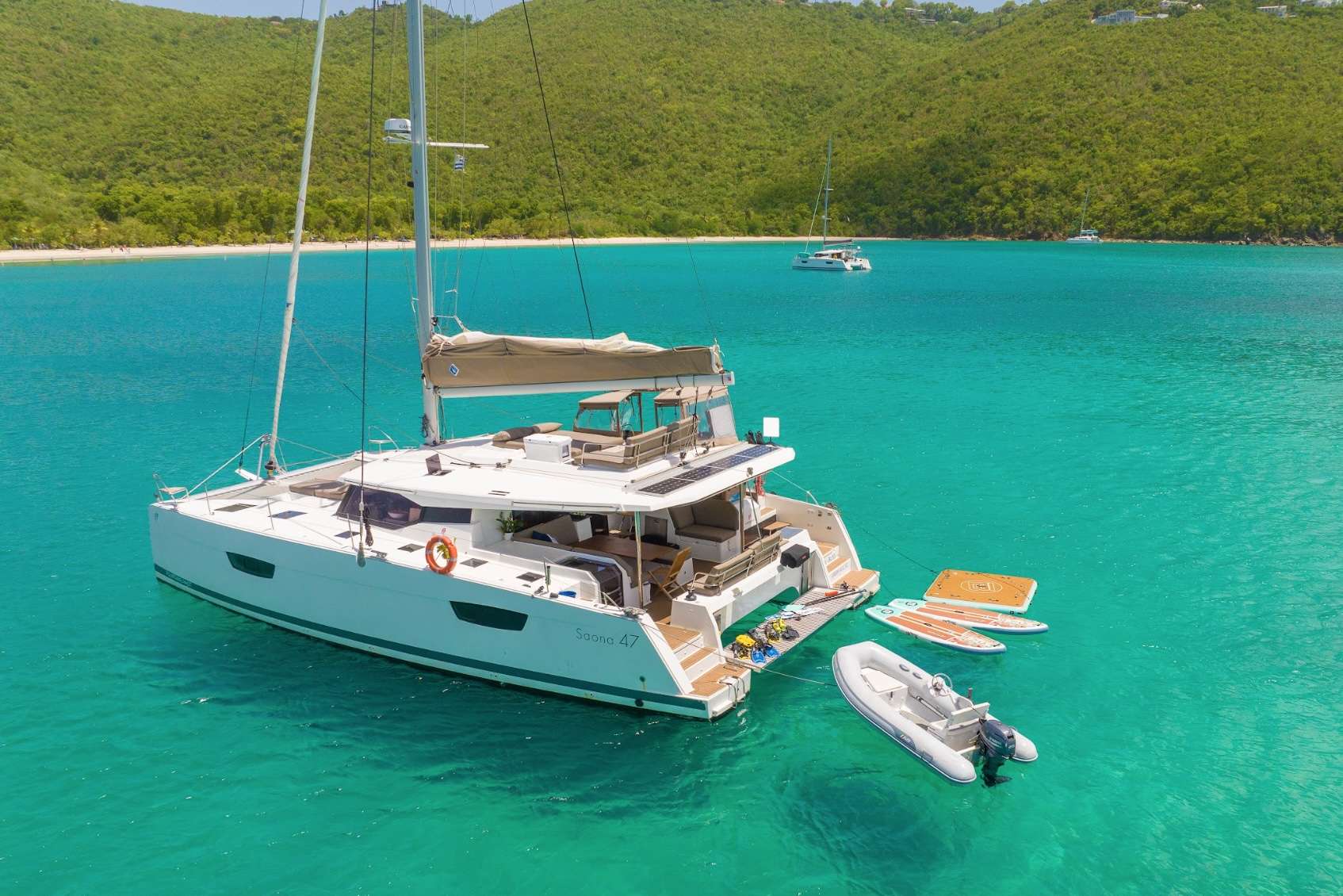 Luna Bliss - Saona 47 sail catamaran offers the highest level of comfort, extravagance and performance as your elite sailing charter vacation option and will definitely exceed your
expectations.

Her sleek and luxury layout and design provides you with the ultimate sailing experience. The Saona makes the most of all space onboard which enables you and your fellow travellers to enjoy the exquisite comfort and style of this beautiful sail catamaran.

This luxury cruising catamaran captivates the eye with her noble and distinguished personality, its imposing presence and distinctive aura is unmistakable whilst cruising the waters. Boasting an interior and exterior
design which celebrates social activities from relaxation areas to dining areas. The exterior offers an impressive dinghy/swim rear platform which lowers just below the water for easy swimming and snorkelling or just above the water for ideal paddling.

Take advantage of a vast 5.5 m2 sunbathing area on the foredeck or at the helm for soaking up the sun and an outstanding 9m2 aft deck capable of hosting a range of leisure activities and great for sundowner cocktails and for those star-gazing nights. The interior offers a bright and cosy saloon bathed in bright natural light, a sleek and beautifully fitted galley with an island bench and the cabins are affluently comfortable and refined with an abundance of space for extra levels of luxury sailing.
Accommodations:
Three queen cabins and one bunk available for guests to use.