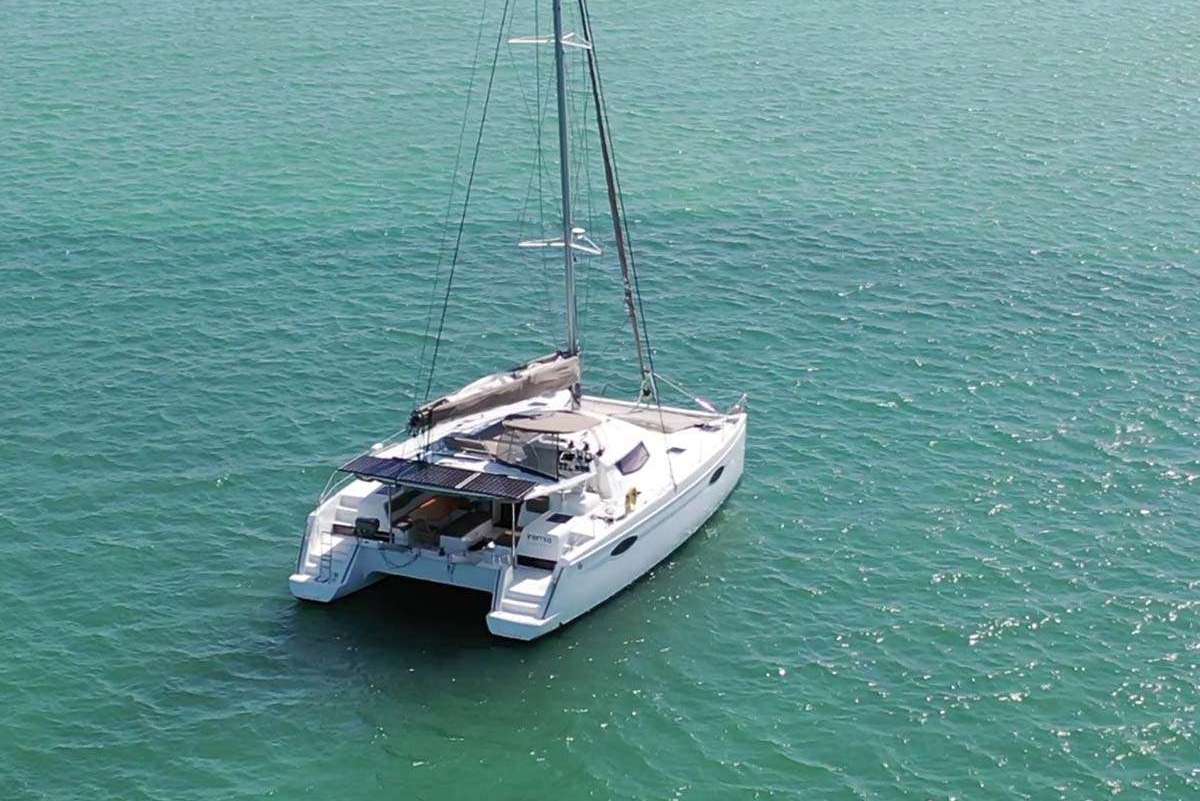 IREMIA means calm, unworried, rest, tranquility, peace, serenity, quietness.
Join Jim on his beautiful yacht and enjoy all that IREMIA imbues.

The port hull features two light and airy queen cabins, with ensuite bathrooms and there is
additional sleeping space/bed in fore-peak with separate access.

The huge salon, galley, and cockpit flow together effortlessly for gracious entertaining with the 'sky lounge' on the roof, just steps away from helm and cockpit for easy socializing.

Accommodations:
2 Queen Cabins
1 Forepeak Cabin