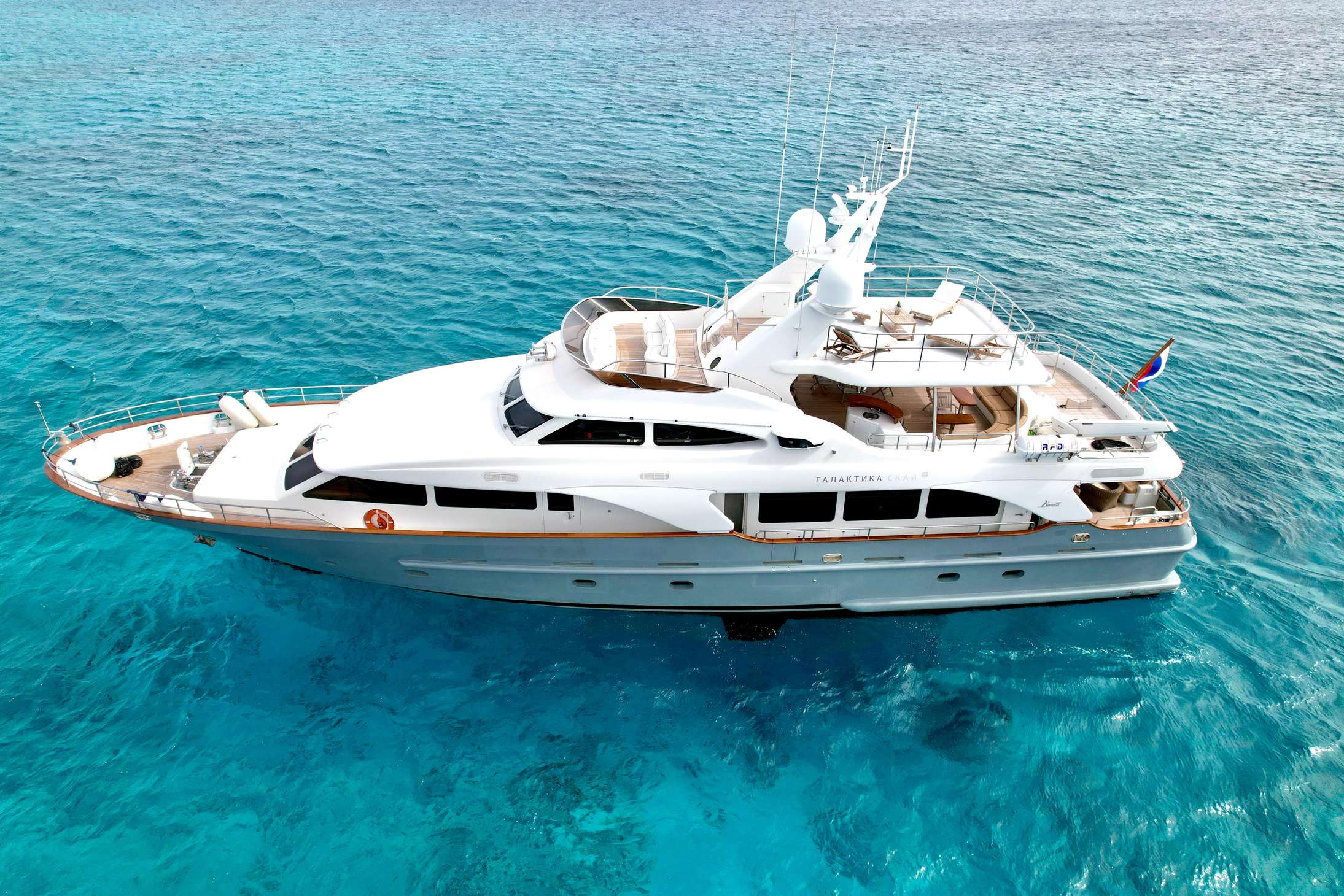 Accommodations:
Have an unforgettable experience in the Maldives with a PADI dive instructor and experience some of the best fishing in the Indian Ocean!

On board the Galaktika Skay you'll find modern and professional equipment for all types of fishing. Deep sea fishing with electric reels, night fishing with a powerful headlight, trolling, jigging, popping and casting on reefs or buoys are all at your disposal ! Equipment is also available for fishing in depths of up to 2000 meters, spinning rods and all types of lures. At the end of your fishing trip our chef will prepare a delicious meal of freshly caught fish for you.

Our experienced PADI diving instructor has 17,000 dives under his belt and knows all the best dive sites in the Maldives. The yacht is equipped with four professional dive kits, and we also have Dhoni dive excursion boat available for rental. Everyone from beginners to experienced divers can participate. You can also take 1 week diving course onboard and get PADI certificate to dive all over the world!

At sunset you can enjoy a barbecue dinner, music and dancing that we organize for you on the islands. And at night you'll see incredible whale sharks, nurse sharks and manta rays and you can even swim with them!