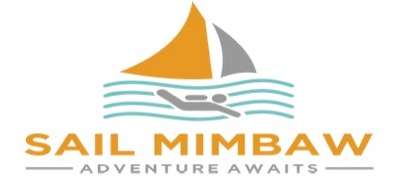 Availability
| Start Date | End Date | Details |
| --- | --- | --- |
| Jul 08, 2023 | Jul 15, 2023 | Booked: St Thomas USVI to St Thomas USVI |
| Jul 17, 2023 | Jul 20, 2023 | Booked: St Thomas USVI to Cruz Bay, St John, USVI* |
| Jul 30, 2023 | Aug 03, 2023 | Booked: St Thomas, USVI* to St Thomas, USVI* |
| Aug 11, 2023 | Aug 23, 2023 | Hold/Option Taken: Red Hook, St. Thomas, USVI* to Grenada, St Georges |
| Oct 27, 2023 | Nov 01, 2023 | Booked: Red Hook, St. Thomas, USVI* to Red Hook, St. Thomas, USVI* |
| Dec 15, 2023 | Dec 22, 2023 | Booked: British Virgin Islands* to British Virgin Islands* |
| Dec 24, 2023 | Jan 01, 2024 | Hold/Option Taken: Red Hook, St. Thomas, USVI* to Red Hook, St. Thomas, USVI* |
| Feb 16, 2024 | Feb 26, 2024 | Booked: Red Hook, St. Thomas, USVI* to Red Hook, St. Thomas, USVI* |
Rates
High Rate:


15,390 USD per week
Low Rate:


11,490 USD per week
MCA Compliant: N/A
Rates are Inclusive
Taxes, re-location fees, cruising permits and licenses may be extra. Please verify with clearing house.
Cruising Permit: Paid by Boat Licenses: Paid by Boat
Seasonal/Individual Rates

Currency
Terms
2 Pax
3 Pax
4 Pax
5 Pax
6 Pax

Winter 2022/2023

US Dollars
(Caribbean Terms) Inclusive
$11,490
$12,290
$12,690
$13,390
$13,990

Summer 2023

US Dollars
(Caribbean Terms) Inclusive
$12,650
$13,300
$13,950
$14,670
$15,390

Winter 2023/2024

US Dollars
(Caribbean Terms) Inclusive
$12,650
$13,300
$13,950
$14,670
$15,390

Summer 2024

US Dollars
(Caribbean Terms) Inclusive
$12,650
$13,300
$13,950
$14,670
$15,390


Captain Only Rates:
Captained-Only
Flexible start date:
up to 6 guests: $9890
Plus provisioning and all running expenses

Additional Rate Details:
1/2 Board -
6 guests: $14,290
4 guests: $13,190
2 guests: $12,090
Incl's: running costs, 7 Breakfasts, 4 Lunches & 3 Dinners, open bar
________________

Xmas & New Years: plus 10%
________________
Diving is included - 24 tanks aboard, NItrox available, shorties, BCs & Regs
Guests pay for air fills ($20/tank) / Nitrox fills ($30/tank), and any local undersea park fees (Saba & Statia, for example, shore-based dive operators are required)
Resort Course FREE! (+$20 for air fill) | O/W Referral cert. - $150 | Nitrox cert - cost of PADI fees & fills
Full open water cert: 1 student $450, 2 students $350 each, 3 or more $250 each

Charters outside the Virgins:
Regardless of whether or not a vessel may or may not include taxes in the vessel's listed charter fees for Virgin Islands charters, in general, no fees, port dues, nor taxes are included in the charter fee for any charter outside the Virgin Islands unless otherwise agreed.


Summer Base Port: SXM
Summer Operating Area: Caribbean Virgin Islands (US)
Winter Base Port: Red Hook
Winter Operating Area: Caribbean Virgin Islands (US)
Location Details:
USVI based for Winter 2022