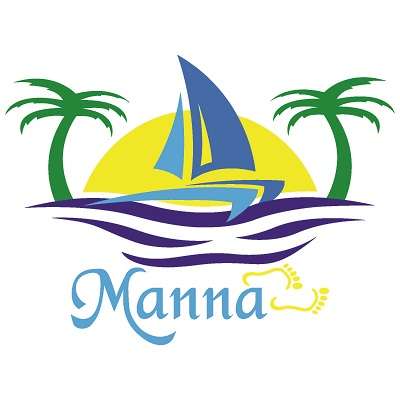 Availability
| Start Date | End Date | Details |
| --- | --- | --- |
| Mar 19, 2023 | Mar 26, 2023 | Booked: British Virgin Islands* to British Virgin Islands* |
| Apr 02, 2023 | Apr 07, 2023 | Booked: British Virgin Islands* to British Virgin Islands* |
| Apr 08, 2023 | Apr 15, 2023 | Booked: British Virgin Islands* to British Virgin Islands* |
| Apr 18, 2023 | Apr 25, 2023 | Booked: Tortola, Village Cay, BVI to Tortola, Village Cay, BVI |
| Apr 29, 2023 | May 06, 2023 | Booked: Tortola, Village Cay, BVI to Tortola, Village Cay, BVI |
| May 07, 2023 | May 13, 2023 | Booked: British Virgin Islands* to British Virgin Islands* |
| May 14, 2023 | May 20, 2023 | Booked: Tortola, Village Cay, BVI to Tortola, Village Cay, BVI |
| May 26, 2023 | Jun 03, 2023 | Booked: Tortola, Village Cay, BVI to Tortola, Village Cay, BVI |
| Jun 04, 2023 | Jun 09, 2023 | Booked: Tortola, Village Cay, BVI to Tortola, Village Cay, BVI |
| Jun 10, 2023 | Jun 17, 2023 | Booked: British Virgin Islands* to British Virgin Islands* |
| Jun 19, 2023 | Jun 26, 2023 | Booked: British Virgin Islands* to British Virgin Islands* |
| Jul 02, 2023 | Jul 08, 2023 | Booked: Tortola, Village Cay, BVI to Tortola, Village Cay, BVI |
| Jul 15, 2023 | Jul 23, 2023 | Booked: Tortola, Village Cay, BVI to Tortola, Village Cay, BVI |
| Jul 24, 2023 | Aug 02, 2023 | Booked: Tortola, Village Cay, BVI to Tortola, Village Cay, BVI |
| Aug 03, 2023 | Oct 31, 2023 | Unavailable: Tortola, Nanny Cay, BVI to Tortola, Nanny Cay, BVI |
| Nov 01, 2023 | Nov 08, 2023 | Booked: Red Hook, St. Thomas, USVI* to Red Hook, St. Thomas, USVI* |
| Dec 16, 2023 | Dec 23, 2023 | Booked: Tortola, Village Cay, BVI to Tortola, Village Cay, BVI |
| Dec 27, 2023 | Jan 03, 2024 | Booked: Tortola, Nanny Cay, BVI to Tortola, Nanny Cay, BVI |
| Feb 21, 2024 | Mar 02, 2024 | Booked: Tortola, Village Cay, BVI to Tortola, Village Cay, BVI |
| Mar 09, 2024 | Mar 17, 2024 | Hold/Option Taken: Tortola, Village Cay, BVI to Tortola, Village Cay, BVI |
| May 25, 2024 | Jun 01, 2024 | Hold/Option Taken: Tortola, Village Cay, BVI to Red Hook, St. Thomas, USVI* |
Rates
High Rate:


24,500 USD per week
Low Rate:


16,000 USD per week
MCA Compliant: MCA Compliant
Rates are Inclusive
Taxes, re-location fees, cruising permits and licenses may be extra. Please verify with clearing house.
Cruising Permit: Paid by Boat Licenses: Paid by Boat
Seasonal/Individual Rates

Currency
Terms
2 Pax
3 Pax
4 Pax
5 Pax
6 Pax
7 Pax
8 Pax

Winter 2022/2023

US Dollars
(Caribbean Terms) Inclusive
$16,000
$17,250
$18,000
$19,250
$20,000
$21,500
$22,500

Summer 2023

US Dollars
(Caribbean Terms) Inclusive
$16,000
$17,250
$18,000
$19,250
$20,000
$21,500
$22,500

Winter 2023/2024

US Dollars
(Caribbean Terms) Inclusive
$17,000
$18,250
$19,000
$20,250
$21,000
$22,500
$23,500

Summer 2024

US Dollars
(Caribbean Terms) Inclusive
$18,000
$19,250
$20,000
$21,250
$22,000
$23,500
$24,500
Captain Only Rates:

$17,000 Client pays ALL expenses. Rendezvous diving only.
Additional Rate Details:
GENERAL RATES NOTE: All rates are for 7 nights, 8 days.
For short charters please use the divide-by-6 rule for figuring short charter premiums.
Charters of less than 6 nights available depending on schedule and season, please inquire.
Full Board rates require one dinner ashore at guest expense.
Half Board Rates:
Deduct $200 per person per 7 nights of charter. Requires 3 Lunches and 4 Dinners and associated beverages taken ashore at client expense. Please inquire for less than 7 nights.
Local Fare Rates:
Deduct $50 per person per 7 nights of charter. Includes: 7 breakfasts, 5 lunches & 6 dinners. Remaining meals taken ashore at guest expense.
Sleep aboard Rates:
Please calculate using 1/2 the daily rate. Includes boarding after 5pm, dock side with marina amenities along with welcome cocktail and breakfast the next morning and an early charter start. Dinner ashore at client expense. 6 Night Min. Non comm.
Option for USVI pick up
available for a fee of $500 EACH WAY (regardless of number of guests/nights) plus the associated BVI port fees and taxes for entry/exit to be paid by the guest at the port of entry/exit.
Pick up/Drop off port is Red Hook, St Thomas. For short turn arounds, drop off will be at Cruz Bay, St John where guests can depart to St Thomas on the scheduled ferry.
Manna is available to charter Down Island and will relocate. Please inquire for availability.
CHRISTMAS / NEW YEARS:
1-8 @ $28,500, 7 night minimum. BVI ports only
Christmas charter must end no later than December 26th. New Year charter cannot begin earlier than Dec 27th
. One dinner ashore at guests expense.
Spanish Virgins Maximum 6 pax only
You can view a sample itinerary that the amazing crew of Manna skillfully put together. The itinerary is sample of Spanish Virgin Islands (SVI) charter and includes; stops at one of the oldest lighthouses in the Caribbean, exhilarating island hikes, breathtaking snorkel spots and basking in the sun on the sand of the world famous Flamenco Beach.
*** S P E C I A L S * * *
Summer Base Port: Virgin Islands/Grenadines
Summer Operating Area: Caribbean Leewards, Caribbean Virgin Islands (BVI)
Winter Base Port: BVI
Winter Operating Area: Caribbean Virgin Islands (BVI)
Location Details:
Manna is available year round in the US/British and Spanish Virgin Islands. Please inquire for other locations.