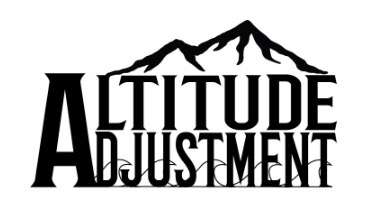 Availability
| Start Date | End Date | Details |
| --- | --- | --- |
| Oct 10, 2021 | Nov 01, 2021 | Transit: Grenada, St Georges to St Thomas USVI |
| Nov 03, 2021 | Nov 10, 2021 | Booked: Yacht Haven Grand to Yacht Haven Grand |
| Nov 14, 2021 | Nov 21, 2021 | Booked: Yacht Haven Grand to Yacht Haven Grand |
| Dec 02, 2021 | Dec 09, 2021 | Booked: Yacht Haven Grand to Yacht Haven Grand |
| Dec 12, 2021 | Dec 19, 2021 | Booked: St Thomas USVI to St Thomas USVI |
| Dec 20, 2021 | Dec 27, 2021 | Booked: St Thomas USVI to St Thomas USVI |
| Dec 28, 2021 | Jan 05, 2022 | Booked: St Thomas USVI to St Thomas USVI |
| Jan 06, 2022 | Jan 13, 2022 | Booked: Saint Thomas, USVI* to Yacht Haven Grand |
| Jan 14, 2022 | Jan 21, 2022 | Booked: Yacht Haven Grand to Yacht Haven Grand |
| Jan 23, 2022 | Jan 30, 2022 | Booked: Yacht Haven Grand to Yacht Haven Grand |
| Feb 01, 2022 | Feb 08, 2022 | Booked: St Thomas, USVI* to St Thomas, USVI* |
| Feb 09, 2022 | Feb 15, 2022 | Unavailable: St Thomas USVI to St Thomas USVI |
| Feb 20, 2022 | Feb 27, 2022 | Booked: St Thomas USVI to St Thomas USVI |
| Mar 01, 2022 | Mar 08, 2022 | Booked: Yacht Haven Grand to Yacht Haven Grand |
| Mar 09, 2022 | Mar 15, 2022 | Unavailable: Yacht Haven Grand to Yacht Haven Grand |
| Mar 17, 2022 | Mar 24, 2022 | Booked: Yacht Haven Grand to Yacht Haven Grand |
| Mar 25, 2022 | Apr 01, 2022 | Booked: St Thomas, USVI* to St Thomas, USVI* |
| Apr 02, 2022 | Apr 10, 2022 | Unavailable: Saint Thomas, USVI* to Saint Thomas, USVI* |
| Apr 11, 2022 | Apr 18, 2022 | Booked: St Thomas USVI to St Thomas USVI |
| Apr 19, 2022 | Apr 26, 2022 | Booked: Yacht Haven Grand to Yacht Haven Grand |
| Apr 27, 2022 | May 04, 2022 | Unavailable: Saint Thomas, USVI* to Saint Thomas, USVI* |
| May 28, 2022 | Jun 04, 2022 | Booked: Yacht Haven Grand to Yacht Haven Grand |
| Jun 05, 2022 | Jun 12, 2022 | Unavailable: Saint Thomas, USVI* to Saint Thomas, USVI* |
| Mar 25, 2023 | Apr 01, 2023 | Booked: Yacht Haven Grand to Yacht Haven Grand |
Rates
High Rate:


14,920 USD per week
Low Rate:


8,020 USD per week
MCA Compliant: MCA Compliant
Rates are Inclusive
Taxes, re-location fees, cruising permits and licenses may be extra. Please verify with clearing house.
Cruising Permit: Paid by Boat Licenses: Paid by Boat
Seasonal/Individual Rates

Currency
Terms
2 Pax
3 Pax
4 Pax
5 Pax
6 Pax

Winter 2021/2022

US Dollars
(Caribbean Terms) Inclusive
$8,020
$9,020
$10,120
$12,520
$14,920

Summer 2022

US Dollars
(Caribbean Terms) Inclusive
$8,020
$9,020
$10,120
$12,520
$14,920

Winter 2022/2023

US Dollars
(Caribbean Terms) Inclusive
$8,020
$9,020
$10,120
$12,520
$14,920


Additional Rate Details:
RATES ARE ALL INCLUSIVE WITH THE EXCEPTION OF 3 DINNERS ASHORE (7/7/4 BREAKFAST/LUNCH/DINNER)
***3 dinners ashore at clients expense*** (or 2 dinners for 6 nights, and 1 dinner ashore for shorter term charters of 5 nights or less)

CHRISTMAS Week: (Up to 6 guests) $17,235
NEW YEARS Week: (Up to 6 guests) $18,020

LESS THAN 6 NIGHT CHARTERS DIVIDE BY 6 RULE: (Rate / 6 X #Nights)
***(Rate divided by 6N X number of nights*** For 6 nights divide rate by 7 X 6N.

TRAVEL AGENT COMMISSION: ***Please inquire prior to offering rates to client***

PLEASE NOTE: For Kids: Minimum age of 10 years and WATER SAFE

If possible to visit the British Virgin Islands:
The charter rate will include cruise taxes and fees for 3 nights in BVI. Additional nights are $35 per person per additional night.

Summer Base Port: Grenadines
Summer Operating Area: Caribbean Virgin Islands, Caribbean Leewards, Caribbean Windwards
Winter Base Port: Virgin Islands
Winter Operating Area: Caribbean Virgin Islands, Caribbean Leewards
Location Details:
Based in USVI for Winter Season
Grenadines for Summer Season - a typical itinerary would be:

Pick up at Port Louis Marina in Grenada, sail to Isla Ronde, then Carriacou, Tyrell Bay, Union Island and Tobago Cays, Sandy Island then return to Grenada. However the itinerary is flexible according to where the clients wish to visit.

Please inquire for delivery fees to other islands