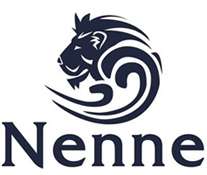 Availability
| Start Date | End Date | Details |
| --- | --- | --- |
| May 10, 2022 | Jun 04, 2022 | Unavailable: British Virgin Islands* to British Virgin Islands* |
| Jun 05, 2022 | Jun 12, 2022 | Booked: Yacht Haven Grand to Yacht Haven Grand |
| Jun 13, 2022 | Jun 16, 2022 | Unavailable: British Virgin Islands* to British Virgin Islands* |
| Jul 01, 2022 | Jul 16, 2022 | Transit: Yacht Haven Grand to Saint Vincent |
| Jul 17, 2022 | Jul 27, 2022 | Booked: St. Vincent - Blue Lagoon Resort and Marina to Grenada, St Georges |
| Aug 01, 2022 | Nov 01, 2022 | Unavailable: Grenada, St Georges to Grenada, St Georges |
| Nov 09, 2022 | Nov 23, 2022 | Transit: Grenada, St Georges to Saint Thomas, USVI* |
| Dec 14, 2022 | Dec 16, 2022 | Unavailable: St Thomas USVI to St Thomas USVI |
| Dec 17, 2022 | Dec 24, 2022 | Booked: TBD - Virgins to Tortola, Nanny Cay, BVI |
Rates
High Rate:


50,000 USD per week
Low Rate:


44,000 USD per week
MCA Compliant: MCA Compliant
Rates are Inclusive
Taxes, re-location fees, cruising permits and licenses may be extra. Please verify with clearing house.
Cruising Permit: Paid by Boat Licenses: Paid by Boat
Seasonal/Individual Rates

Currency
Terms
2 Pax
3 Pax
4 Pax
5 Pax
6 Pax
7 Pax
8 Pax
9 Pax
10 Pax

Summer 2022

US Dollars
(Caribbean Terms) Inclusive
$44,000
$44,750
$45,500
$46,250
$47,000
$47,750
$48,500
$49,250
$50,000

Winter 2022/2023

US Dollars
(Caribbean Terms) Inclusive
$44,000
$44,750
$45,500
$46,250
$47,000
$47,750
$48,500
$49,250
$50,000

Summer 2023

US Dollars
(Caribbean Terms) Inclusive
$44,000
$44,750
$45,500
$46,250
$47,000
$47,750
$48,500
$49,250
$50,000


Additional Rate Details:
Christmas week: $55,000
New Years week: $57,500

All rates are for 7 nights, 8 days. To prorate these rates:
For 6 nights divide weekly rate by 7 and multiply by 6
For 5 nights or less divide weekly rate by 6 then multiply by number of nights.

Caribbean Delivery fees - return trips:
SXM to Antigua - $2,000
SXM to BVI - $2,500
SXM to Grenadines - $4,000
Please inquire for delivery fees to other islands

SPECIALS for weekly charters only:***
$250 discount per child aged 12 and under, up to 2 children

Repeat clients - 5% reduction
For charters booked more than one year in advance - 5% reduction!

***Only one special can apply, no discounts apply for Christmas or New Year's charters.

Nenne uses the CYBA v.3 charter contract - please ask for a copy when booking.

Summer Base Port: US Virgins or Grenadines
Summer Operating Area: Caribbean Leewards, Caribbean Windwards, Caribbean Virgin Islands (US)
Winter Base Port: Yacht Haven Grande USVI
Winter Operating Area: Caribbean Leewards, Caribbean Virgin Islands (US)
Location Details:
US Virgin Islands November 2021 to June 2022
Summer 2022: Windward Islands July 2022 to haul out until November 2022 then transit back to the US Virgins

No Red Hook pick-ups please - Yacht Haven Grande in USVI

Nenne requires a 48-hour turnaround in between charters