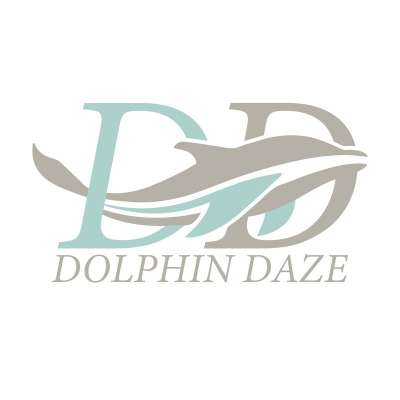 Availability
| Start Date | End Date | Details |
| --- | --- | --- |
| May 15, 2021 | May 22, 2021 | Booked: Yacht Haven Grand to Yacht Haven Grand |
| May 24, 2021 | May 31, 2021 | Booked: Yacht Haven Grand to Yacht Haven Grand |
| Jun 02, 2021 | Jun 04, 2021 | Unavailable: Yacht Haven Grand to Yacht Haven Grand |
| Jun 05, 2021 | Jun 12, 2021 | Booked: Yacht Haven Grand to Yacht Haven Grand |
| Jun 14, 2021 | Jun 19, 2021 | Booked: Yacht Haven Grand to Yacht Haven Grand |
| Jun 28, 2021 | Jul 05, 2021 | Booked: Yacht Haven Grand to Yacht Haven Grand |
| Jul 06, 2021 | Jul 08, 2021 | Unavailable: Yacht Haven Grand to Yacht Haven Grand |
| Jul 09, 2021 | Jul 16, 2021 | Booked: Yacht Haven Grand to Yacht Haven Grand |
| Aug 08, 2021 | Oct 23, 2021 | Unavailable: Yacht Haven Grand to Yacht Haven Grand |
| Oct 30, 2021 | Nov 05, 2021 | Hold/Option Taken: St Martin to St Martin |
| Nov 06, 2021 | Nov 13, 2021 | Booked: St Martin to St Martin |
| Nov 14, 2021 | Nov 16, 2021 | Unavailable: St Martin to Yacht Haven Grand |
| Dec 04, 2021 | Dec 11, 2021 | Booked: Yacht Haven Grand to Yacht Haven Grand |
| Dec 27, 2021 | Jan 03, 2022 | Booked: Yacht Haven Grand to Yacht Haven Grand |
| Jan 11, 2022 | Jan 18, 2022 | Booked: Yacht Haven Grand to Yacht Haven Grand |
| Jan 19, 2022 | Jan 26, 2022 | Booked: Yacht Haven Grand to Yacht Haven Grand |
| Feb 06, 2022 | Feb 13, 2022 | Booked: Yacht Haven Grand to Yacht Haven Grand |
| Feb 15, 2022 | Feb 22, 2022 | Booked: Yacht Haven Grand to Yacht Haven Grand |
| Jul 03, 2022 | Jul 10, 2022 | Booked: Yacht Haven Grand to Yacht Haven Grand |
| Nov 17, 2022 | Nov 27, 2022 | Hold/Option Taken: Yacht Haven Grand to Yacht Haven Grand |
| Dec 28, 2022 | Jan 04, 2023 | Booked: Yacht Haven Grand to Yacht Haven Grand |
Rates
High Rate:


32,800 USD per week
Low Rate:


28,800 USD per week
MCA Compliant: N/A
Rates are Inclusive
Taxes, re-location fees, cruising permits and licenses may be extra. Please verify with clearing house.
Cruising Permit: Paid by Boat Licenses: Paid by Boat
Seasonal/Individual Rates

Currency
Terms
2 Pax
3 Pax
4 Pax
5 Pax
6 Pax
7 Pax
8 Pax
9 Pax
10 Pax

Winter 2020/2021

US Dollars
(Caribbean Terms) Inclusive
$28,800
$29,300
$29,800
$30,300
$30,800
$31,300
$31,800
$32,300
$32,800

Summer 2021

US Dollars
(Caribbean Terms) Inclusive
$29,200
$29,700
$30,200
$30,700
$31,200
$31,700
$33,200
$33,700
$34,200

Winter 2021/2022

US Dollars
(Caribbean Terms) Inclusive
$29,200
$29,700
$30,200
$30,700
$31,200
$31,700
$33,200
$33,700
$34,200

Summer 2022

US Dollars
(Caribbean Terms) Inclusive
$29,200
$29,700
$30,200
$30,700
$31,200
$31,700
$33,200
$33,700
$34,200


Captain Only Rates:
No Captain only offered

Additional Rate Details:
**** Please note
Cruising Permits, Fees, and Taxes to be paid by the Charterer upon entry to BVI Cruising Grounds or Ports.



*******48HR TURNS REQUIRED FOR ALL NEW BOOKINGS******


4 NIGHT MINIMUM
LESS THAN 7 NIGHT CHARTERS: For 6 nights divide by 7N X 6N. For less than 6 nights, divide by 6N X number of nights.

SLEEP ABOARD: 1/2 the daily rate. Dinner ashore at client expense. Includes boarding after 4pm, welcome cocktail and breakfast the next morning and early start.

HALF-BOARD RATES: Discount of $150 per person
Includes: 7 breakfasts, 4 lunches & 3 dinners. Requires 3 lunches and 4 dinners ashore at client expense. Also see Local Fare option below.

LOCAL FARE MEAL PLAN: Discount of $75 per person
Includes: 7 breakfasts, 5 lunches & 6 dinners. Requires 2 lunches and 1 dinner ashore at client expense.

CHRISTMAS Flat Rate $36,500 must end no later than Dec 28th
NEW YEARS: Flat Rate $39,000 must begin no sooner than Dec 27th


CHILDREN: $200 discount per child under aged 12 up to a max of 3 children.


Summer Base Port:
Summer Operating Area: Caribbean Virgin Islands, Caribbean Leewards, Caribbean Windwards
Winter Base Port: St. Thomas
Winter Operating Area: Caribbean Virgin Islands, Caribbean Leewards, Caribbean Windwards
Location Details: