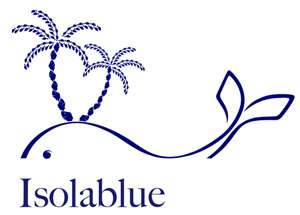 Availability
| Start Date | End Date | Details |
| --- | --- | --- |
| Nov 27, 2021 | Dec 07, 2021 | Hold/Option Taken: Grenadines, West Indies* to Grenadines, West Indies* |
| Mar 08, 2022 | Mar 17, 2022 | Booked: Saint Vincent to Grenada, St Georges |
| Apr 01, 2022 | Apr 08, 2022 | Booked: Grenada, St Georges to Grenada, St Georges |
Rates
High Rate:


13,000 USD per week
Low Rate:


11,000 USD per week
MCA Compliant: MCA Compliant
Rates are Inclusive
Taxes, re-location fees, cruising permits and licenses may be extra. Please verify with clearing house.
Cruising Permit: Paid by Boat Licenses: Paid by Boat
Seasonal/Individual Rates

Currency
Terms
2 Pax
3 Pax
4 Pax
5 Pax
6 Pax

Winter 2020/2021

US Dollars
(Caribbean Terms) Inclusive
$11,000
$11,500
$12,000
$12,500
$13,000

Summer 2021

US Dollars
(Caribbean Terms) Inclusive
$11,000
$11,500
$12,000
$12,500
$13,000

Winter 2021/2022

US Dollars
(Caribbean Terms) Inclusive
$11,000
$11,500
$12,000
$12,500
$13,000


Additional Rate Details:
Christmas week: $14,300
New Years week: $14,950

Delivery fees - return trips:
St Vincent / Union to St Lucia - $250
Grenada to St Vincent / Union - $250
Grenada to St Lucia - $750
Please inquire for delivery fees to other islands

$250 special discount for children 12 years old and under

All rates are for 7 nights, 8 days. To prorate these rates:
For 6 nights divide weekly rate by 7 and multiply by 6
For 5 nights or less divide weekly rate by 6 then multiply by the number of nights.

Summer Base Port: Saint Vincent & Grenadines
Summer Operating Area: Caribbean Windwards
Winter Base Port: Saint Vincent & Grenadines
Winter Operating Area: Caribbean Windwards
Location Details:
Saint Vincent and the Grenadines: September 2020 to Mid-August 2021

If the departure is from Grenada, we propose normally the following itinerary for 7 night charters:
- Departure from Saint Louis Marina
-The Molinere Underwater Sculpture Park in Grenada for lunch and snorkeling
- If the weather is fine, overnight in Rond Island
- Crossing to Carriacou and anchor at Sandy Island (visit Hillsborough and departure formalities for Grenada)
- Visit Clifton on Union Island (immigration in St. Vincent & Grenadines)
- If there is enough time, sail to Chatham Bay or PSV
- Tobago Cays
- Canouan or Mustique Island (depending if the guests want to dive or not)
- Bequia (visit island)
- Blue Lagoon in St. Vincent

If the pick up is in St. Vincent, the itinerary will be on the other way around.

We prefer to welcome our guests in St. Vincent. To visit the Grenadine Islands in one week with a pick up in St. Lucia means a lot of sailing and we would be obliged to skip some islands.

COVID INFORMATION:
All travelers have to complete the Pre-Arrival Form available at www.health.gov.vc
Or Complete Pre-Arrival form (hard copy) prior to arrival.

ALL travelers entering St Vincent and the Grenadines must either: Have a negative PCR COVID-19 test result done within five (5) days of arrival
Or Will have a PCR COVID-19 test done on arrival.

All travelers who arrive by air, with or without PCR COVID-19 results, will be quarantined for at least 24 hours to await the PCR test results of all passengers from the same flight.

In the whole Caribbean, Saint Vincent is the easiest place to spend vacations as once you have done the arrival procedure, everybody can freely travel within the country. The procedures are constant, not like other neighboring countries, where the procedures change regularly and become very complicated.