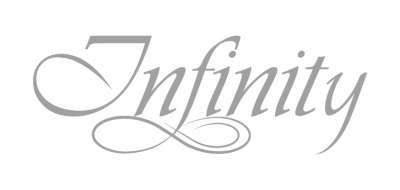 Availability
No Calendar Data available.
Please contact clearing house
Rates
High Rate:


142,900 USD per week
Low Rate:


122,900 USD per week
MCA Compliant: N/A
Rates are Plus Expenses


Additional Rate Details:
Rates Include:
All meals throughout cruise
Transfers in the islands
All excursions
Bilingual National Park Guide
Free airport assistance*
1 hotel night in Quito or Guayaquil (the day before the cruise)*
1 free airport transfer for Galapagos flight*

Not Included
Mainland-Galapagos-Mainland airfare
Alcoholic drinks
US$100 Galapagos National Park fee
US$20 Transit Control Card
Travel / medical insurance
Tips
Personal expenses

APA: US$15,000 (8-day cruises)
APA (Advanced Provisioning Allotment)
Under an MYBA Contract, the following items are not included in the charter prices and the APA will be used to cover such items:
Fuel
Gourmet and/or Special Needs food
Premium drinks
VIP Lounges
Luxury transfers on mainland Ecuador and Galapagos
Park Entrance Fees (US$100 per pax)
Ingala TCTs (US$20 per pax)
Diving options
Special crew members – e.g. Gourmet Chef, Barista, Nanny, etc.
Premium Guides
Other items specifically not included in charter rates
Summer Base Port:
Summer Operating Area: Galapagos
Winter Base Port:
Winter Operating Area: Galapagos
Location Details:
The Galapagos Islands are the perfect destination for anyone wanting to get away from real life and truly experience an enchanted place unlike anywhere else in the world.

The Galapagos Islands are a small archipelago located on the equator, about 600 miles off the coast of Ecuador. The Galapagos are composed of 19 islands as well as many islets and rocks that cover an area of about 17,000 square miles.

The isolated location and environment of the islands have led to the creation of a unique ecosystem you can't find anywhere else. People have only inhabited the islands for about 150 years meaning the flora and fauna have evolved almost completely independent of human influence.

Most species of plants and animals that call the Islands home can only be found in the Galapagos. Some of the most notable of these animal species include Galapagos Tortoises, Darwin's Finches, Galapagos Fur Seals, Marine Iguanas, Flightless Cormorants, Galapagos Penguins, and Lava Lizards. During any tour to Galapagos, you'll be able to get up close and personal with tons of each of these animals as they have no natural fear of humans.

The landscapes of the islands are incredibly breathtaking, you will feel as if you're on another planet. The natural beauty of these rocky formations are different on every island, your camera will be full by the time your tour ends.

Since the Islands are so young in comparison to other land masses, the living conditions are quite harsh and most volcanoes are very active; the islands are rocky, rugged, beautiful, and something you have to see in person.

The clear blue oceans of the Islands are just as stunning as the surrounding landscapes. Watch the sea lions play inches from your face, gaze at the colorful fish as they move with the water's currents, and follow the Galapagos sharks as they graze the bottom of the ocean floor.

The Galapagos are a dream destination for science lovers because of Charles Darwin's famous exploration of the Islands that are known for developing some of his scientific theories. In the early 1800's, while Darwin was exploring the Islands he made many observations about the wildlife -- mainly tortoises and finches -- that helped him develop his famous Theory of Evolution.

The Galapagos offer so many activities that everyone is able to enjoy. Trek through volcanic rocks, kayak with sea turtles, snorkel with Galapagos penguins, dive with whales, take pictures of crystal clear ocean waters, and escape life as you know it to discover a place unlike anywhere else in the world.

Adventurers from around the globe love coming to the Galapagos to see the endemic species of the islands, the rich turquoise seas full of life, the vibrant beaches, and to disconnect from the world and reconnect with themselves. This once-in-a-lifetime getaway is one that cannot be missed.