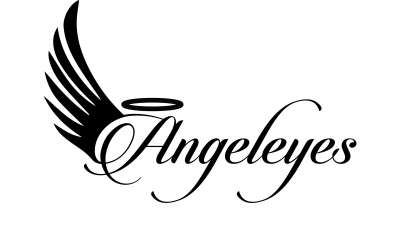 Availability
| Start Date | End Date | Details |
| --- | --- | --- |
| Jun 30, 2020 | Jul 31, 2020 | Unavailable: Tortola - Nanny Cay to Tortola - Nanny Cay |
| Aug 01, 2020 | Aug 08, 2020 | Booked: Tortola - Nanny Cay to Tortola - Nanny Cay |
| Aug 09, 2020 | Oct 15, 2020 | Unavailable: Tortola - Nanny Cay to Tortola - Nanny Cay |
| Nov 02, 2020 | Nov 07, 2020 | Unavailable: Tortola - Nanny Cay to Tortola - Nanny Cay |
| Nov 08, 2020 | Nov 12, 2020 | Boat Show: Tortola - Nanny Cay to Tortola - Nanny Cay |
| Dec 28, 2020 | Jan 04, 2021 | Booked: Red Hook, St. Thomas, USVI* to Red Hook, St. Thomas, USVI* |
| Feb 22, 2021 | Feb 27, 2021 | Hold/Option Taken: Tortola - Nanny Cay to Tortola - Nanny Cay |
| Mar 12, 2021 | Mar 18, 2021 | Hold/Option Taken: St Thomas USVI to St Thomas USVI |
| Mar 19, 2021 | Mar 26, 2021 | Booked: Red Hook, St. Thomas, USVI* to Red Hook, St. Thomas, USVI* |
| Mar 27, 2021 | Apr 03, 2021 | Booked: St Thomas, USVI* to St Thomas, USVI* |
| Apr 07, 2021 | Apr 14, 2021 | Booked: Red Hook, St. Thomas, USVI* to Red Hook, St. Thomas, USVI* |
| Apr 17, 2021 | Apr 24, 2021 | Booked: Red Hook, St. Thomas, USVI* to Red Hook, St. Thomas, USVI* |
| May 15, 2021 | May 22, 2021 | Booked: Tortola, Trellis Bay, BVI to Tortola, Trellis Bay, BVI |
| Jul 23, 2021 | Jul 30, 2021 | Booked: St Thomas USVI to St Thomas USVI |
Rates
High Rate:


74,000 USD per week
Low Rate:


57,750 USD per week
MCA Compliant: N/A
Rates are Inclusive
Taxes, re-location fees, cruising permits and licenses may be extra. Please verify with clearing house.
Cruising Permit: Paid by Boat Licenses: Paid by Boat
Seasonal/Individual Rates

Currency
Terms
2 Pax
3 Pax
4 Pax
5 Pax
6 Pax
7 Pax
8 Pax
9 Pax
10 Pax

Summer 2019

US Dollars
(Caribbean Terms) Inclusive
$65,500
$65,500
$65,500
$65,500
$65,500
$66,500
$67,500
$68,500
$69,500

Winter 2019/2020

US Dollars
(Caribbean Terms) Inclusive
$66,500
$65,500
$66,500
$66,500
$66,500
$67,500
$68,500
$69,500
$70,500

Summer 2020

US Dollars
(Caribbean Terms) Inclusive
$66,500
$66,500
$66,500
$66,500
$66,500
$67,500
$68,500
$69,500
$70,500

Winter 2020/2021

US Dollars
(Caribbean Terms) Inclusive
$70,000
$70,000
$70,000
$70,000
$70,000
$71,000
$72,000
$73,000
$74,000


Additional Rate Details:
All-inclusive rate includes: yacht, crew, provisions, full ships bar, cruising permits, fuel
Note: BVI All-inclusive rates include up to 3 hours of engine time per day.

BVI - Angeleyes offers plus all expenses rate option:
$57,750/wk PLUS All Expenses (provisioning, fuel, water, taxes, etc.)
25% APA collected for PLUS All Expenses

USVI Pick-Up OR Drop-Off out of Red Hook only
***Unfortunately, due to BVI flagging and international crew, Angeleyes is NOT permitted to do USVI Only charters***
Relocation fee between BVI and St. Marten/St. Barts $2500 each way

Christmas and New Year week 2020/21 $83,500/wk all-inclusive
New Years charters cannot start before December 27th. Christmas charters constitute any charters including dates between December 19th - 26th.




Summer Base Port: BVI
Summer Operating Area: Caribbean Virgin Islands
Winter Base Port: BVI
Winter Operating Area: Caribbean Virgin Islands
Location Details: