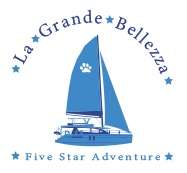 Availability
| Start Date | End Date | Details |
| --- | --- | --- |
| Jun 05, 2023 | Jun 11, 2023 | Booked: Scrub Island - BVI to Scrub Island - BVI |
| Jul 02, 2023 | Jul 08, 2023 | Booked: Red Hook, St. Thomas, USVI* to Red Hook, St. Thomas, USVI* |
| Jun 22, 2024 | Jun 29, 2024 | Booked: Tortola, Village Cay, BVI to Tortola, Village Cay, BVI |
Rates
High Rate:


30,500 USD per week
Low Rate:


28,000 USD per week
MCA Compliant: MCA Compliant
Rates are Inclusive
Taxes, re-location fees, cruising permits and licenses may be extra. Please verify with clearing house.
Cruising Permit: Paid by Boat Licenses: Paid by Boat
Seasonal/Individual Rates

Currency
Terms
2 Pax
3 Pax
4 Pax
5 Pax
6 Pax
7 Pax
8 Pax
9 Pax

Winter 2022/2023

US Dollars
(Caribbean Terms) Inclusive
$28,000
$28,000
$28,000
$28,500
$29,000
$29,500
$30,000
$30,500

Summer 2023

US Dollars
(Caribbean Terms) Inclusive
$28,000
$28,000
$28,000
$28,500
$29,000
$29,500
$30,000
$30,500

Winter 2023/2024

US Dollars
(Caribbean Terms) Inclusive
$33,750
$33,750
$33,750
$34,250
$34,750
$35,250
$35,750
$36,250


Additional Rate Details:
GENERAL NOTES:
MINIMUM NIGHTS: 5 INQUIRE FOR LESS
For 6 night charters, divide weekly rate by 7 nights X 6 nights. For 5 nights or less, divide weekly rate by 6 nights X number of nights.

****48 hour turn requested, inquire for 24 hour approval please***
*** COVID travel insurance is strongly recommended! Should client decline to purchase COVID trip insurance, no reschedule or refund will be offered if charter is cancelled by client.

Inquire for August - October availability in the VI

3RD CREW MEMBER REQUEST: A 3rd crew member can be added for a fee of $2,000 per week.

SLEEP ABOARD: $1,850. Includes boarding after 4pm, welcome cocktail then dinner to be taken ashore at client expense, breakfast is provided the next morning.
6 night charter or longer. Excludes Christmas and New Years.

CHRISTMAS/NEW YEARS RATES:
CHRISTMAS week and NEW YEARS week: Up to 8 guests: $45,000 & 9 guests: $46,000, 7 night minimum, charter must end by December 27th - a NEW YEARS charter may not start prior to December 27th



.

Summer Base Port: Virgin Islands
Summer Operating Area: Caribbean Leewards, Caribbean Virgin Islands (BVI)
Winter Base Port: Virgin Islands
Winter Operating Area: Caribbean Virgin Islands (BVI)
Location Details: