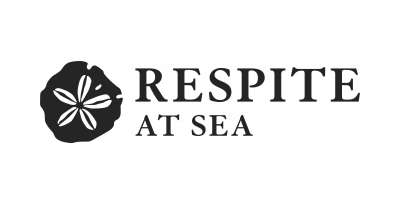 Availability
| Start Date | End Date | Details |
| --- | --- | --- |
| Jun 03, 2023 | Jun 10, 2023 | Booked: Tortola - Nanny Cay to Tortola - Nanny Cay |
| Jun 11, 2023 | Jun 18, 2023 | Booked: Tortola - Nanny Cay to Tortola - Nanny Cay |
| Jun 25, 2023 | Jul 02, 2023 | Booked: Tortola - Nanny Cay to Tortola - Nanny Cay |
| Jul 09, 2023 | Jul 15, 2023 | Booked: Red Hook to Red Hook |
| Jul 16, 2023 | Jul 26, 2023 | Unavailable: TRANSIT* to TRANSIT* |
| Jul 27, 2023 | Aug 03, 2023 | Booked: Marigot, St. Lucia to St. Vincent - Blue Lagoon Resort and Marina |
| Aug 31, 2023 | Sep 10, 2023 | Booked: Owner Use to Owner Use |
| Oct 01, 2023 | Oct 31, 2023 | Unavailable: unavailable to unavailable |
| Nov 10, 2023 | Nov 14, 2023 | Boat Show: Yacht Haven Grand to Yacht Haven Grand |
| Jan 18, 2024 | Jan 24, 2024 | Booked: Tortola - Nanny Cay to Tortola - Nanny Cay |
| Feb 17, 2024 | Feb 24, 2024 | Booked: Tortola, West End, BVI to Tortola, West End, BVI |
| Mar 09, 2024 | Mar 16, 2024 | Booked: Tortola, West End, BVI to Tortola, West End, BVI |
| Apr 05, 2024 | Apr 12, 2024 | Booked: Tortola, West End, BVI to Tortola, West End, BVI |
Rates
High Rate:


44,000 USD per week
Low Rate:


33,000 USD per week
MCA Compliant: MCA Compliant
Rates are Inclusive
Taxes, re-location fees, cruising permits and licenses may be extra. Please verify with clearing house.
Cruising Permit: Paid by Client Licenses: Paid by Client
Seasonal/Individual Rates

Currency
Terms
2 Pax
3 Pax
4 Pax
5 Pax
6 Pax

Winter 2022/2023

US Dollars
(Caribbean Terms) Inclusive
$33,000
$33,500
$34,000
$34,500
$35,000

Summer 2023

US Dollars
(Caribbean Terms) Inclusive
$33,000
$33,500
$34,000
$34,500
$35,000

Winter 2023/2024

US Dollars
(Caribbean Terms) Inclusive
$33,000
$33,500
$34,000
$34,500
$35,000

Summer 2024

US Dollars
(Caribbean Terms) Inclusive
$33,000
$33,500
$34,000
$34,500
$35,000


Additional Rate Details:
Respite At Sea will be Chartering from December 1st 2022-September 30th 2023.

From April 1st 2023 - September 30th 2023 the crew will be Captain Ross Matthews and Chef Daniella Cox

Respite At Sea is available for charter in the Southern Caribbean (St. Lucia, Saint Vincent & the Grenadines, Grenada) for August and September 2023 with Captain Ross and Chef Dee.


For charters confirmed as of March 1st 2022, BVI Customs fees and cruising permits are included in the rate.

For Charters with BVI Cruising Grounds, confirmed prior to March 1st 2022 an additional $250pp will be paid by the charterer for BVI Customs and Cruising Permits to Charter Caribe prior to the charter.

*6 Night Minimum*
Boat Requires 48hr Turns

HOLIDAYS:

20223
Christmas Flat Rate $42,000 inquire for pick up and drop off. 7 night minimum.
New Years Flat Rate 44,000 inquire for pick up and drop off. 7 night minimum.



HALF-BOARD RATES: Discount Applied First
(7/4/3 BREAKFAST/LUNCH/DINNER): $150 off / person

***3 lunches and 4 dinners ashore at client expense*** 




LESS THAN 6 NIGHT CHARTERS DIVIDE BY 6 RULE:
(Rate / 6 X #Nights)

***(Rate divided by 6N X number of nights*** For 6 nights divide rate by 7 X 6N.

CHILD DISCOUNTS: Discount Applied First
Children 15 and under $500 discount
***must be 15 or under at the time of charter*** 

No sleep aboard option.
Summer Base Port:
Summer Operating Area: Caribbean Virgin Islands (US/BVI), Caribbean Leewards, Caribbean Virgin Islands (US), Caribbean Virgin Islands (BVI)
Winter Base Port: VIrgin Islands
Winter Operating Area: Caribbean Virgin Islands (US/BVI), Caribbean Leewards, Caribbean Virgin Islands (US), Caribbean Virgin Islands (BVI)
Location Details: