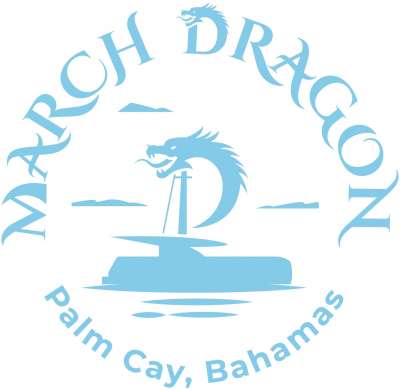 Availability
| Start Date | End Date | Details |
| --- | --- | --- |
| May 15, 2021 | May 21, 2021 | Unavailable: Nassau, Bahamas* to Nassau, Bahamas* |
| May 22, 2021 | May 28, 2021 | Booked: Staniel Cay to Nassau, Bahamas* |
| May 29, 2021 | Jun 05, 2021 | Booked: Nassau, Bahamas* to Nassau, Bahamas* |
| Jun 06, 2021 | Jun 13, 2021 | Booked: Nassau, Bahamas* to Nassau, Bahamas* |
| Jun 14, 2021 | Jun 21, 2021 | Booked: Nassau, Bahamas* to Nassau, Bahamas* |
| Jun 22, 2021 | Jun 28, 2021 | Unavailable: Nassau, Bahamas* to Nassau, Bahamas* |
| Jun 29, 2021 | Jul 06, 2021 | Booked: Nassau, Bahamas* to Nassau, Bahamas* |
| Jul 07, 2021 | Jul 14, 2021 | Booked: Nassau, Bahamas* to Nassau, Bahamas* |
| Jul 15, 2021 | Jul 22, 2021 | Booked: Nassau, Bahamas* to Nassau, Bahamas* |
| Jul 24, 2021 | Jul 31, 2021 | Hold/Option Taken: Nassau, Bahamas* to Nassau, Bahamas* |
| Aug 01, 2021 | Aug 08, 2021 | Booked: Nassau, Bahamas* to Nassau, Bahamas* |
| Aug 10, 2021 | Aug 14, 2021 | Booked: Nassau, Bahamas* to Nassau, Bahamas* |
| Oct 08, 2021 | Oct 16, 2021 | Booked: Nassau, Bahamas* to Nassau, Bahamas* |
| Nov 14, 2021 | Nov 19, 2021 | Booked: Nassau, Bahamas* to Nassau, Bahamas* |
| Nov 21, 2021 | Nov 28, 2021 | Booked: Nassau, Bahamas* to Nassau, Bahamas* |
| Dec 09, 2021 | Dec 16, 2021 | Hold/Option Taken: Nassau, Bahamas* to Nassau, Bahamas* |
| Mar 05, 2022 | Mar 12, 2022 | Hold/Option Taken: Nassau, Bahamas* to Nassau, Bahamas* |
| Mar 17, 2022 | Mar 24, 2022 | Hold/Option Taken: Nassau, Bahamas* to Nassau, Bahamas* |
| Jun 24, 2022 | Jul 03, 2022 | Booked: Nassau, Bahamas* to Nassau, Bahamas* |
Rates
High Rate:


18,000 USD per week
Low Rate:


15,000 USD per week
MCA Compliant: N/A
Rates are Inclusive
Taxes, re-location fees, cruising permits and licenses may be extra. Please verify with clearing house.
Cruising Permit: Paid by Boat Licenses: Paid by Boat
Seasonal/Individual Rates

Currency
Terms
2 Pax
3 Pax
4 Pax
5 Pax
6 Pax

Winter 2020/2021

US Dollars
(Caribbean Terms) Inclusive
$15,000
$15,750
$16,500
$17,250
$18,000

Summer 2021

US Dollars
(Caribbean Terms) Inclusive
$15,000
$15,750
$16,500
$17,250
$18,000

Winter 2021/2022

US Dollars
(Caribbean Terms) Inclusive
$15,000
$15,750
$16,500
$17,250
$18,000


Additional Rate Details:
Minimum charter length:
4 NIGHT MINIMUM
LESS THAN 7 NIGHT CHARTERS: For 6 nights divide by 7N X 6N. For less than 6 nights, divide by 6N X number of nights.

XMAS/NEW YEAR'S: 7 nights over Christmas $20,000 and New Year's flat rate $23,500 for 2-6 guests. New Year's charters must start December 27th or later.

Embarkation 12PM / Disembarkation 12PM

Additional Rate Details:

HALF-BOARD RATES: Discount of $150 per person
Includes: 7 breakfasts, 4 lunches & 3 dinners. Requires 3 lunches and 4 dinners ashore at client expense. Also see Local Fare option below.

LOCAL FARE MEAL PLAN: Discount of $75 per person
Includes: 7 breakfasts, 5 lunches & 6 dinners. Requires 2 lunches and 1 dinner ashore at client expense

The rates include:

● Private Yacht & Service of the crew (captain, chef/mate)
● Insurance for the yacht and the passengers (civil liability)
● Accommodation in 3 private air-conditioned queen cabins with en suite bathroom
● Bedding, towels and beach towels
● Full board includes all meals served aboard (breakfast, lunch and dinner daily), full bar, and wine served nightly.
● Consumables for the yacht (diesel, fuel and water), mooring fees, customs and clearance fees.
● Water sports on board: snorkeling gear, stand-up paddleboard, kayak (2seats), floats, towable inflatables, fishing gear and tackles

The rates do not include:

● Cancellation Insurance and private insurance
● 4% Bahamian Taxes
● Extra drinks, fine wines, champagne & spirits, special meals orders
● Docking fees
● Transfer airport – base – airport
● Personal expenses
● Tip. It is customary to tip your crew at the end of your charter. The amount you leave is totally at your discretion and should be based on the level of service provided. The suggested gratuity is 15-20% of the total charter fee.
And more generally all that is not specified as included
One ways / Relocation in Caribbean: please consult us.


Summer Base Port: The Grenadines
Summer Operating Area: Caribbean Virgin Islands, Bahamas, Caribbean Leewards, Caribbean Windwards
Winter Base Port: Palm Cay Marina, Nassau, Bahamas
Winter Operating Area: Bahamas
Location Details:
March Dragon is based out of Palm Cay Marina, Nassau, Bahamas sailing an Exumas itinerary.

Abacos Itinerary available upon request sailing from Marsh Harbour. Relocation fees apply.

Available for charters from Nassau beginning January 31st, 2021.