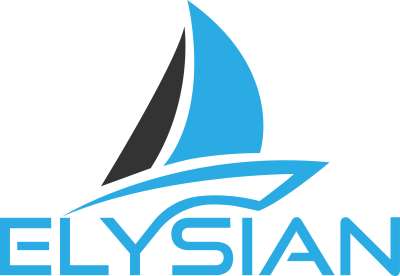 Availability
| Start Date | End Date | Details |
| --- | --- | --- |
| Apr 27, 2021 | May 15, 2021 | Booked: Nassau, Bahamas* to Nassau, Bahamas* |
| May 21, 2021 | May 28, 2021 | Hold/Option Taken: Staniel Cay to Staniel Cay |
| Jun 08, 2021 | Jun 11, 2021 | Booked: Staniel Cay to Staniel Cay |
| Jun 14, 2021 | Jun 21, 2021 | Booked: Nassau, Bahamas* to Nassau, Bahamas* |
| Jun 23, 2021 | Jun 30, 2021 | Booked: Nassau, Bahamas* to Nassau, Bahamas* |
| Jul 01, 2021 | Jul 08, 2021 | Hold/Option Taken: Nassau, Bahamas* to Nassau, Bahamas* |
| Jul 12, 2021 | Aug 10, 2021 | Unavailable: Nassau, Bahamas* to Nassau, Bahamas* |
| Aug 15, 2021 | Aug 22, 2021 | Booked: Nassau, Bahamas* to Nassau, Bahamas* |
| Aug 24, 2021 | Aug 31, 2021 | Booked: Nassau, Bahamas* to Nassau, Bahamas* |
| Sep 02, 2021 | Sep 09, 2021 | Booked: Nassau, Bahamas* to Nassau, Bahamas* |
| Sep 10, 2021 | Sep 15, 2021 | Booked: Nassau, Bahamas* to Nassau, Bahamas* |
| Oct 24, 2021 | Oct 30, 2021 | Transit: Nassau, Bahamas* to Tortola, TBD |
| Oct 31, 2021 | Nov 06, 2021 | Boat Show: Tortola - Nanny Cay to Tortola - Nanny Cay |
| Nov 20, 2021 | Nov 27, 2021 | Booked: Tortola, TBD to Tortola, TBD |
| Jan 07, 2022 | Jan 14, 2022 | Booked: Tortola, Nanny Cay, BVI to Tortola, Nanny Cay, BVI |
| Jan 16, 2022 | Jan 23, 2022 | Booked: Tortola - Nanny Cay to Tortola - Nanny Cay |
| Jan 24, 2022 | Jan 29, 2022 | Booked: Tortola - Nanny Cay to Tortola - Nanny Cay |
| May 01, 2022 | May 24, 2022 | Transit: St Thomas USVI to Montenegro |
| May 25, 2022 | May 31, 2022 | Booked: Montenegro to Montenegro |
| Jun 18, 2022 | Jun 25, 2022 | Booked: Montenegro to Montenegro |
| Jun 28, 2022 | Jul 02, 2022 | Booked: Montenegro to Montenegro |
| Jul 04, 2022 | Jul 08, 2022 | Booked: Montenegro to Montenegro |
| Aug 23, 2022 | Aug 30, 2022 | Booked: Montenegro to Montenegro |
| Sep 02, 2022 | Sep 09, 2022 | Booked: Montenegro to Montenegro |
| Sep 11, 2022 | Sep 21, 2022 | Booked: Montenegro to Montenegro |
| Sep 26, 2022 | Nov 20, 2022 | Transit: Montenegro to Tortola, TBD |
Rates
High Rate:


28,000 USD per week
Low Rate:


25,000 USD per week
MCA Compliant: N/A
Rates are Inclusive
Taxes, re-location fees, cruising permits and licenses may be extra. Please verify with clearing house.
Cruising Permit: Paid by Boat Licenses: Paid by Boat
Seasonal/Individual Rates

Currency
Terms
2 Pax
3 Pax
4 Pax
5 Pax
6 Pax
7 Pax
8 Pax

Winter 2020/2021

US Dollars
(Caribbean Terms) Inclusive
$25,000
$25,500
$26,000
$26,500
$27,000
$27,500
$28,000


Additional Rate Details:
Minimum charter length:
4 NIGHT MINIMUM
LESS THAN 7 NIGHT CHARTERS: For 6 nights divide by 7N X 6N. For less than 6 nights, divide by 6N X number of nights.

XMAS/NEW YEAR'S: 7 nights over Christmas $32,000 and New Year's flat rate $33.000 for 2-8 guests. New Year's charters must start December 27th or later.

Embarkation 12PM / Disembarkation 12PM

Departs from Palm Cay Marina, Nassau, Bahamas unless otherwise requested.

Additional Rate Details:

Rate includes 12% VAT tax. Does not include the 4% Bahamian Foreign Tax. Broker commission is on the gross rate minus VAT tax.

HALF-BOARD RATES: Discount of $150 per person
Includes: 7 breakfasts, 4 lunches & 3 dinners. Requires 3 lunches and 4 dinners ashore at client expense. Also see Local Fare option below.

LOCAL FARE MEAL PLAN: Discount of $75 per person
Includes: 7 breakfasts, 5 lunches & 6 dinners. Requires 2 lunches and 1 dinner ashore at client expense.

SLEEPABOARD: $1200
Includes boarding at 4pm or later with a welcome cocktail and continental breakfast the next morning. Guests take dinner ashore at guest expense. Charter departs at 12noon on the next day unless agreed upon with Captain otherwise.


Summer Base Port: Nassau
Summer Operating Area: Bahamas
Winter Base Port: Nassau
Winter Operating Area: Caribbean Virgin Islands
Location Details:
Based out of Palm Cay Marina - Nassau, Bahamas. Yacht offers Exumas itinerary.

Can also offer Abacos itinerary from Marsh Harbour for additional relocation fees - Inquire.
One Way relocation fees to/from Staniel Cay - $1000.
One Way relocation fees to/from Marsh Harbour - $1000.

Located in the BVI November 1st, 2021 to May 1st, 2022. Based out of Nanny Cay Marina. Also available from Scrub Island and West End.

Located in Montenegro, available for charter in Croatia from May 25th through September 21st, 2022.

2022 Winter Season - Based in BVI