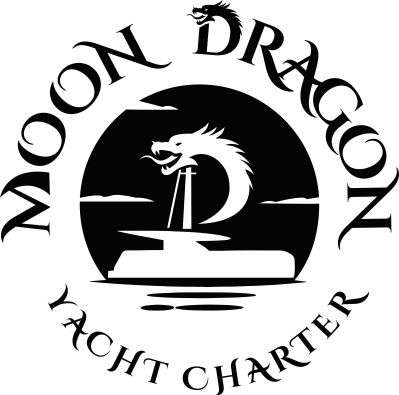 Availability
| Start Date | End Date | Details |
| --- | --- | --- |
| Jul 04, 2022 | Nov 15, 2022 | Transit: Malorca, Spain* to Crown Bay, St Thomas* |
| Nov 22, 2022 | Nov 28, 2022 | Hold/Option Taken: Crown Bay, St Thomas* to Crown Bay, St Thomas* |
| Dec 28, 2022 | Jan 04, 2023 | Booked: Crown Bay, St Thomas* to Crown Bay, St Thomas* |
| Apr 01, 2023 | Apr 06, 2023 | Hold/Option Taken: Crown Bay, St Thomas* to Crown Bay, St Thomas* |
| Nov 07, 2024 | Nov 11, 2024 | Hold/Option Taken: Crown Bay, St Thomas* to Crown Bay, St Thomas* |
Rates
High Rate:


43,000 USD per week
Low Rate:


38,000 USD per week
MCA Compliant: N/A
Rates are Inclusive
Taxes, re-location fees, cruising permits and licenses may be extra. Please verify with clearing house.
Cruising Permit: Paid by Client Licenses: Paid by Client
Seasonal/Individual Rates

Currency
Terms
2 Pax
3 Pax
4 Pax
5 Pax
6 Pax
7 Pax
8 Pax
9 Pax
10 Pax
11 Pax

Winter 2022/2023

US Dollars
(Caribbean Terms) Inclusive
$38,000
$38,000
$38,000
$38,000
$38,000
$39,000
$40,000
$41,000
$42,000
$43,000

Summer 2023

US Dollars
(Caribbean Terms) Inclusive
$38,000
$38,000
$38,000
$38,000
$38,000
$39,000
$40,000
$41,000
$42,000
$43,000

Winter 2023/2024

US Dollars
(Caribbean Terms) Inclusive
$38,000
$38,000
$38,000
$38,000
$38,000
$39,000
$40,000
$41,000
$42,000
$43,000

Summer 2024

US Dollars
(Caribbean Terms) Inclusive
$38,000
$38,000
$38,000
$38,000
$38,000
$39,000
$40,000
$41,000
$42,000
$43,000


Captain Only Rates:
No Captain Only

Additional Rate Details:
****10% discount applied to charters booked booked to start before Dec 17, 2022 - Excluding Thanksgiving holiday week

● MINIMUM NIGHTS: 5

● St. Martin/St Barths/Anguilla relocation fee: please inquire

● LESS THAN 7 NIGHT CHARTER RATES: For 6 night charters, divide weekly rate by 7 nights X 6 nights. For 5 nights or less, divide weekly rate by 6 nights X number of nights.
​
● Christmas: 7-night minimum $49,000 for 2-10 guests. +$3,000 for 11th guest.

● New Year's: 7-night minimum $53,000 for 2-10 guests, must start December 28th or later. +$3,000 for 11th guest.

● Embarkation 12PM / Disembarkation 12PM

● TURN AROUNDS: 48-hour turn arounds required - inquire for 24-hour turns

● The All Inclusive Rate includes:

Meals & Beverages onboard
Fuel
Mooring fees
Private Yacht & Service of the crew (captain, chef/mate, & stew)
Insurance for the yacht and the passengers (civil liability)
Accommodation in 5 private air-conditioned queen cabins each with an en-suite bathroom
Bedding, towels, and beach towels
Activities onboard: noodles, snorkeling gear, stand-up paddleboards x4, sub-wing, large floating island, 2-person kayak, drone, Go Pro, and games

● The All Inclusive rate does not include:

BVI Cruising Permits, customs fees, and Taxes - to be paid by the Charterer upon entry to Cruising Grounds
Special provisioning requests (inquire for further details)
Cancellation insurance and private insurance
Airport transfers to/from yacht base
Personal Expenses
Tip: It is customary to tip your crew at the end of your charter. The amount you leave is totally at your discretion and should be based on the level of service provided. The suggested gratuity is 15%-25% of the total charter fee.

Summer Base Port: Virgin Islands / Grenadines / Windward
Summer Operating Area: Caribbean Virgin Islands (US/BVI), Caribbean Leewards, Caribbean Windwards, Caribbean Virgin Islands (US)
Winter Base Port: Virgin Islands
Winter Operating Area: Caribbean Virgin Islands (US/BVI), Caribbean Leewards, Caribbean Virgin Islands (US)
Location Details:
*Available for charters located in the Virgin Islands from November 12th, 2022